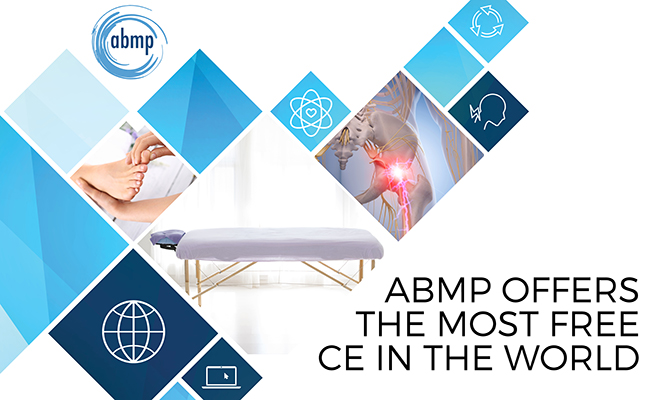 There are three ways to maintain access to the World Massage Conference CE Vault:
Renew Your WMC CE Vault Subscription

Extend your access to the WMC courses for another year!

You will be prompted to create an ABMP account if you don't already have one.

To maintain access to your existing CE Certificates, please use the same email address to create your ABMP account as you use for your current WMC CE Vault access.

Become an ABMP Certified Member

ABMP members have already enjoyed free continuing education as part of their membership—more than any other organization or membership association. Now, by combining more than 200 hours in the ABMP Education Center with the World Massage Conference Vault, ABMP Certified members will have access to more than 600 on-demand CE hours—the most online massage and bodywork CE in the world! ABMP Certified membership also includes professional liability insurance, 50+ exclusive ABMP discounts, the award-winning Massage & Bodywork magazine, practice-building help, and much, much more.

Already an ABMP Member? Upgrade to Certified for $30!

Become an ABMP Associate Member

Are you interested in ABMP's quality continuing education and a portfolio of additional outstanding resources, but you don't need or want liability insurance? ABMP Associate membership is for you! Including all of the 200+ hours in the ABMP Education Center plus the 400+ hours in the WMC CE Vault, ABMP Associate membership is a great choice for massage therapists and bodyworkers outside the United States, members of other associations, and individuals in professions related to bodywork.