Whether you've built a thriving massage practice over many years or are just starting out in the profession, it's important to consider how to protect yourself in case something goes wrong during a session and a client sues you. Liability insurance for massage therapists and bodyworkers is one of the core benefits of an ABMP membership, and you can be confident that the coverage you get is designed to protect you.
"I love being able to talk to a real person when I have questions about continuing education or insurance benefits with this awesome company ... such a great support for our industry... THANK YOU ABMP!"
Why Massage Therapists and Bodyworkers Need Insurance
No practitioner ever intends to hurt a client, but it happens. From falling off a massage chair, to tripping on rugs, to suffering bruising or broken ribs when a practitioner applies massage too deeply, clients can come away from your sessions injured.
That is why professional massage liability insurance is the safety net every massage therapist and bodyworker needs to protect themselves. The peace of mind that comes with this protection is priceless; it allows you to focus on your craft and not the unexpected.
Learn How to Minimize Your Risk
How Massage Therapy Insurance with ABMP Protects You
ABMP offers liability coverage with the profession's highest limits available: $2 million per occurrence, $6 million annual aggregate. And these coverages protect you no matter where, or how many places you work. These totals are per member, per year. There is no shared master policy aggregate like AMTA. You never have to fear that other members will use up your limit. While that may be an unlikely scenario, ABMP works with our insurance partner to try to eliminate those kinds of risks—you can learn more about individual limits in this explanation from ABMP President Les Sweeney.
Bottom line: ABMP's liability insurance package is a comprehensive program specifically tailored for massage therapists and bodyworkers.
ABMP's greatest strength is helping our members. One of the most important things you get with ABMP membership is not about the actual insurance policy—in the event of an incident you call ABMP first, not the insurance company like other associations, and our team will walk you through your next steps. We never leave you to face a stressful situation alone. Knowing your ABMP team is ready and able to support you lets you focus on what's most important—building a successful career.
What Coverage Is Included in the Insurance Policy?
Premises Liability
The insurance that comes with membership covers other potential risks a massage therapist or bodyworker may encounter. These risks include premises liability (or slip and fall), personal and advertising injury, medical expense coverage, and fire legal liability.
Products Liability
Coverage for both external massage products used during the service and those sold by our members are included in the policy that comes with membership.
Legal Defense Coverage
Legal defense is covered in addition to the policy limits. That is, legal expenses aren't included in the policy limits like some other associations' policies. This is important, as legal defense costs can often be higher than the actual amount of a settlement.
No Upcharge for Additional Insured Endorsements
There is no extra charge for obtaining an additional insured endorsement, which is a frequent request from massage employers or landlords, and something many members add for their legal business name.
Occurrence-Type Coverage
The insurance included with your ABMP membership is occurrence-type coverage, which protects you from late-filed claims. This added feature helps safeguard your business—and your peace of mind.
Hot Stone Massage and Cupping
ABMP has procured coverage for hot stone massage and vacuum cupping—two modalities that are not always covered through other associations.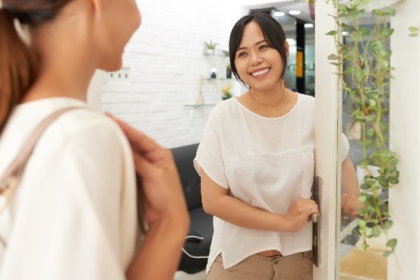 Optional Business Personal Property Coverage
Business personal property coverage is offered exclusively for our members for an additional fee. Business personal property can cover the named insured for lost, stolen, or damaged property of the business, such as equipment (massage table and chair), furniture, or other business property that is not a permanent part of the building structure. Learn more about Business Personal Property insurance for massage therapists, and how easy it is to add it when you join or renew, or at any point during your membership.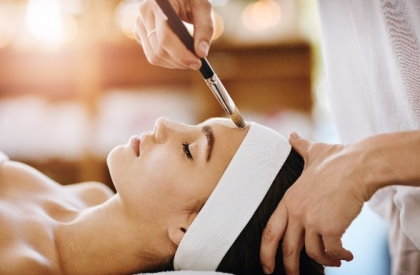 Massage Liability Insurance FAQs
How quickly can I join ABMP and receive proof of insurance?
There are several options available to speed up processing. You can join over the phone or on our website. If everything is in order, the insurance is effective the following day and your proof of insurance will be available by logging in to ABMP.com.
When will my liability insurance go into effect?
Assuming all the required information is in order, your membership and liability insurance go into effect the day after receipt of your application, whether it is received by mail, fax, online, or over the phone, and it will be in effect for one full year from that date.
How do I add an additional insured endorsement (AIE)?
You can easily add an AIE when you initially join as an ABMP member, and current members can add an AIE in the "My ABMP" section of our website at www.abmp.com/members/my-membership.
How do I add business personal property coverage?
Optional business personal property coverage for things like massage tables, supplies, and equipment for your business can be added when you initially join as an ABMP member. To add the coverage in the middle of your membership year, please call our team at 800-458-2267.
What is the difference between ABMP and other insurance programs?
ABMP is a professional association, and liability insurance is just one of the many benefits included in an ABMP membership, along with free CE hours in the ABMP Education Center, Massage & Bodywork magazine, apps like Five-Minute Muscles and Pocket Pathology, and more. ABMP works with our insurance partner to secure a policy that is tailored to the needs of massage therapists and bodyworkers, and assists members throughout the claims process should an incident occur.
Start enjoying the benefits of ABMP membership, and join today!
Note: The insurance coverage descriptions above are illustrative only. Refer to a copy of the policy for specific coverages, limitations, exclusions, terms, and conditions. The insurance information provided here is not a contract; it is a partial illustration of benefits, conditions, limitations, and exclusions. In the event that there is confusion or conflict between the policy language and any information provided, the policy language shall control.