ABMP Exam Coach
ABMP Student Life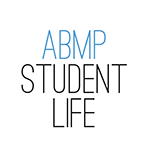 ABMP Student Life will help guide your students through graduation—for FREE.
Videos featuring massage tips and techniques
Study aids help students make the grade
ABMP's Website Builder gives students a jump on starting their practice
A chance at a monthly $1,000 scholarship
Sign up all of your students for free today! Download this spreadsheet, fill it out, and email it to education@abmp.com.
Why Instructors Choose ABMP
We protect you

ABMP's comprehensive occurrence form insurance coverage protects you from liability claims in your professional practice, in your entry-level massage classrooms, and in classes where you teach continuing education to other professionals.

We give you a discount

We'd like to thank you for the part you play in advancing our profession. And that starts with a discount on Professional or Certified membership. All instructors who currently teach students enrolled in an entry-level, state-approved massage or bodywork program are eligible to receive a discounted rate. Verification of eligibility by the training institution where you teach is required.

We support you in the classroom

ABMP offers ideas for interactive lectures, lively discussions and activities, well-structured demonstrations, and meaningful homework assignments. Explore:

ABMP Teaching Kits on topics such as study skills, time management, and much more.
Downloadable study aids, including graphic organizers, note forms, and goal-setting resources.
On-demand webinars to bring presentations and techniques from the profession's top names into your classroom.
Great classroom activity ideas like "think alouds," response cards, and emotional intelligence-building exercises.
Business class resources with ABMP BizFit toolkits, website builders, and marketing resources.

We support you in your professional practice

You have access to all of the resources we provide our Professional or Certified members, including Massage & Bodywork magazine, a free website and email account, client education tools, business management resources, educational webinars, discounts on continuing education opportunities, and more.

We support your students

Students have access to a broad array of academic and career resources through Student membership and ABMP Exam Coach. See all the ways we support your students by exploring the information under the Student tab.

We help you develop your skills

Massage & Bodywork magazine, ABMP's award-winning publication, is a bimonthly print and digital magazine that links you to the greater massage profession. You also receive the Massage Educator newsletter and can connect with ABMP and other members through ABMP's social media sites and online forums. Join ABMP at regional complimentary Instructors on the Front Lines workshop with new topics each year. Our workshops have been presented to more than 3,500 massage instructors across the country!

We save you money

As a member, you receive valuable discounts on a variety of goods and services, including discounts on credit card services, travel/lodging, auto and home insurance, legal services, cell phone service, and other extras!
ABMP Instructor Membership Pricing
Professional/Practitioner
What's the difference?
$175*
Our baseline level of membership gives you:
Comprehensive liability insurance.
A professional website, plus our easy-to-use web builder.
Discounts on massage tables and supplies, cell phone service, and more.
Extensive instructor resources and classroom support.
And more...
Contact your ABMP Education Team for more information: 800-458-2267
Certified
Best
Value
$205*
Everything included in our baseline level, PLUS:
Even bigger discounts on massage tables and supplies, and more.
Free music downloads from At Peace Media.
Ebooks with free CE on topics like oncology massage.
Top listing on the Massagetherapy.com referral service.
Unique ABMP Certified member ID materials to display to clients.
And more...
Contact your ABMP Education Team for more information: 800-458-2267
ABMP Student Resources Video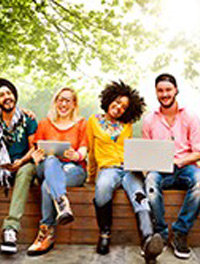 Share this on-demand video in class, explaining the benefits of ABMP membership for both students and professionals.
Learn More
ABMP School Forums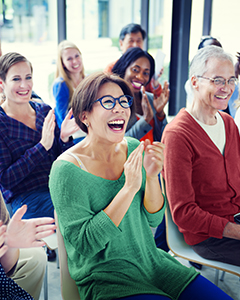 While we've had to adjust this year's plans for an in-person School Forum, we hope you'll join for our new ABMP Friday Forum Series: Online Edition!
More Info