ABMP Exam Coach Plus
The Best MBLEx Test Prep Just Got Better!
ABMP Exam Coach is the most advanced, easiest-to-use online MBLEx test prep in the profession, and more than 30,000 students have trusted it to help them pass the exam. Now, ABMP is making it even easier to get everything students need to succeed in school, and start a successful career with ABMP Exam Coach Plus, our best-ever package for students!
ABMP Student Life
Join ABMP Student Life for FREE and we'll guide you through graduation.
Videos featuring massage tips and techniques
Study aids help you make the grade
ABMP's Website Builder gives you a jump on starting your practice
A chance at a $1,000 student prize each month
Why Choose ABMP?
We protect you

Yes, massage students have been sued! ABMP's comprehensive occurrence form insurance coverage protects you from liability claims related to hands-on work in the classroom, school student clinic, and for all school-sanctioned activities.

Get more info about liability insurance for students.

We help you study effectively

Access online study aids, graphic organizational forms, and time-management tools, all customized to fit the unique needs of massage and bodywork students.

We support your hands-on skill development

View free online seminars and videos to enhance the hands-on skills you learn in your classroom with information and techniques from the biggest names in the massage profession.

We help you pass exams

Many students struggle with test anxiety but with the right tools and preparation, you can ace exams. ABMP offers ABMP Exam Coach to help you reduce test stress and get the grade.

We support your career development

In business and career classes, instructors may ask you to develop a business portfolio. We have everything you need including a free website and professional email, business cards, resume and cover letter samples, client brochures and forms, graphic art and photos, newsletters, and more.

We help you stay connected

Massage & Bodywork magazine, ABMP's award-winning publication, is a bimonthly print and digital magazine that links you to the greater massage profession. You also receive a student newsletter and can connect with ABMP and other members through ABMP's social media sites and online forums.

We save you money

As a member, you receive valuable discounts on a variety of goods and services, including massage tables and supplies, cell phone service, and much more. When you finish school and upgrade to our Certified, Professional, or Practitioner level, you get a special first-year rate to help you transition into your professional life as a therapist.
ABMP Student Options
Read Massage & Bodywork Magazine Online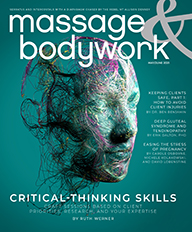 ABMP's award-winning magazine brings you more articles from the top names in the profession than anyone else. Learn new skills, gain information to boost your practice, and stay up to date on the biggest news in the profession.
Get Instant Access
Listen to The ABMP Podcast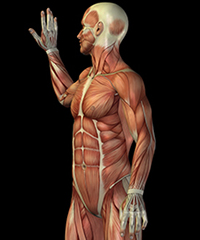 Exploring the issues and challenges unique to the massage and bodywork community, you can listen to the ABMP Podcast online, or wherever you prefer to download podcasts.
Listen Now