Practitioners
Information for Practitioners
Why Choose ABMP?

Discover how you can benefit from ABMP Membership.
Learn more

Membership Pricing

Find out which level of membership is right for you.
Learn more

Massage & Bodywork

Get instant access to our award-winning magazine's digital edition.
Learn more

Free Webinar

Sign up for one of our upcoming webinars.
Learn more
Why choose ABMP?
We help protect you

The liability insurance included with ABMP membership gives you:

The highest-dollar coverages available: $2 million per incident and $6 million per policy year.
An individual aggregate, which means your coverage limits are not shared with other members (other providers pool their coverage).
Occurrence form coverage to protect you from late-filed claims.
Coverage wherever you work, plus no charge for Additional Insured Endorsements.
Need help understanding liability insurance? Check out our handy guide.

We help you get more business

ABMP membership gives you:

Your own website, which you can set up in an hour with our easy-to-use web builder.
Body Sense magazine and customizable marketing materials to share with clients.
Massagetherapy.com, our client-education site featuring a therapist locator service with your own personalized listing.

We help you learn and grow

ABMP membership gives you:

Get free CE for 100+ on-demand webinars in our ABMP Education Center. (NCBTMB-approved but subject to state regulations.)
The award-winning Massage & Bodywork magazine, both in print and digital editions, full of articles from the leading names in the profession.
Several helpful guides to help you take the next step in your career, like the Successful Practice Handbook and Let's Go! resource manual.

We give you 50+ member discounts

ABMP members receive big discounts on massage tables and supplies, cell phone service, hotels, rental cars, retail goods, and much, much more!

"I think I will save enough with your discounts at other retailers to pay for my membership. Now that's cool!"
—Ann, ABMP member

We make it easy to do what you need

ABMP membership gives you:

Expectmore customer service that will be there when you need us to answer questions and help you get the most out of membership.
Legislative support, information, and resources to protect your interests on the issues that are important to the profession.
A dedicated staff to make sure your needs are met and your membership value is always increasing.
Membership Pricing
Professional/Practitioner
What's the difference?
$199
Our baseline level of membership gives you:
Marketing and practice-building guides and resources.
And more...
Certified
Best
Value
$229
Everything included in our baseline level, PLUS:
Even bigger discounts on massage tables and supplies, and more.
Free music downloads from At Peace Media.
Ebooks with free CE on topics like oncology massage.
Top listing on the Massagetherapy.com referral service.
Unique ABMP Certified member ID materials to display to clients.
From ABMP Members
Term description:

"Thank you for your extensive and in-depth offerings for those who purchase insurance from you. It really shows that you all go above and beyond and do so much on so many levels."
—

Amanda

Term description:

"I have been and remain a member of many professional organizations, including ABMP. It has been my experience that by far ABMP is the BEST of the bunch (and I work for some of the others). The quality of the material, the benefits, the cost, and the AMAZING STAFF have always set ABMP apart. I just wanted to let everyone there know that your work is greatly appreciated."
—

Troy

Term description:

"Wow, where can you go to get a simple, user-friendly website that is basically FREE! (Actually, I think the fees pay for the website and the insurance is free … just saying!) I have been with ABMP since 2007 and love it."
—

Cindy

Term description:

"ABMP is much more than an insurance company to me. They have been the life blood for some of my marketing ideas—brochures, newsletters, etc."
—

Cindy

Term description:

"ABMP webinars have been the most helpful tool since I've become a massage therapist. The other group I was with is not as involved with the success of their members, even though they try to look that way. Thanks for being the real deal."
—

Anna

Term description:

"ABMP has made running my business so much easier! Can't imagine how I would have succeeded without them!"
—

Deborah

Term description:

"I have used other website services and am very glad I decided to take advantage of ABMP's free website. For me, it was easier to understand and work with than the others, and my website looks just as good (or better) than the other websites and functions really well."
—

Jan

Term description:

"Best money spent EVER! I love ABMP! You offer so many wonderful benefits and always have my back!"
—

Ruby

Term description:

"I love ABMP for all that it has to offer aside from insurance coverage. They are a source of inspiration, education, creativity, and motivation. I can't see myself as an LMT without them!"
—

Lucy

Term description:

"The free website that comes with the membership is awesome. I love that it's easy to customize and my clients love that it's user friendly."
—

Tammy

Term description:

"ABMP puts the EASE in easy! From marketing to continuing education I have it all! I am grateful!! Thank you ABMP for all you do!!"
—

Dawn
Read Massage & Bodywork Magazine Online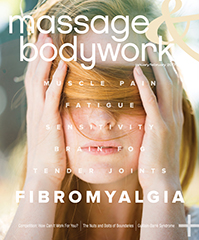 ​ABMP's award-winning magazine brings you more articles from the top names in the profession than anyone else. Learn new skills, gain information to boost your practice, and stay up to date on the biggest news in the profession.
Get Instant Access
Watch an ABMP Webinar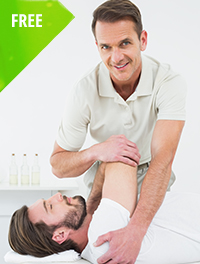 ABMP members get access to 100+ on-demand webinars from the biggest names in massage and bodywork, all with free CE hours available!
Not an ABMP member? Try one of our webinars on us.
Sign Up Now
News
The University of Arizona is conducting a survey to better understand the opinions and experiences of licensed and practicing massage therapists regarding skin cancer prevention discussions with their clients.
New guidelines from the American College of Physicians (ACP) recommend trying exercise, yoga, or massage before medication for acute low-back pain.
The 24 patients who completed six weeks of regular massage treatment showed significant improvement in pain, fatigue, and spasticity symptoms.
Benefits
Planning a summer vacation? Good news! ABMP members now save up to 55% on hotels with HotelStorm.

ABMP members receive various discounts on tax preparation products and services with H&R Block.
First Direct Financial has partnered with ABMP to offer competitive credit card processing rates to ABMP Members.