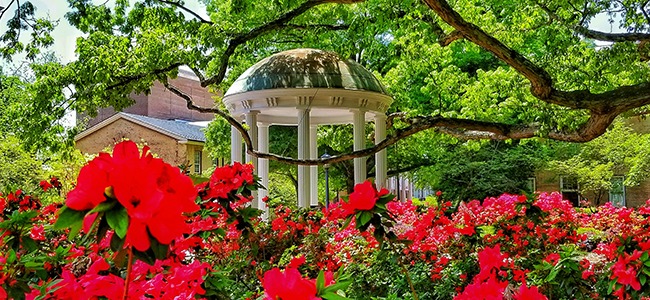 Registration is open for the 2020 ABMP School Forum, which will be held April 17–18, 2020, at the Carolina Inn, Chapel Hill, North Carolina. Educators, school owners, and administrators can register at www.abmp.com/events/details/FA-041720.
ABMP Premier schools get one free seat and ABMP Enhanced schools save $100 on registration. If you are at an ABMP Premier or Enhanced School, call 800-458-2267 to contact Kathy Laskye (ext. 1649) or Becci McCormack (ext. 1633) to register, as discounts cannot be applied online.
Lodging Information:
The Carolina Inn
211 Pittsboro Street
Chapel Hill, NC 27516
Book your rooms for $199 per night using this link or code 749999.
Event Schedule
Friday, April 17
10:30 a.m. – 12:00 p.m. Optional Pre-Conference ABMP Exam Coach + Five-Minute Muscles Workshop
12:00 p.m. –1:00 p.m. Registration and Lunch
1:00 p.m. –6:00 p.m. Main ABMP School Forum Program
Saturday, April 18
8:00 a.m. – 3:30 p.m. Main ABMP School Forum Program
Keynote Presentation
"The Social Cognitive Barriers to Learning, and What We Can Do About Them" with Dr. Steven G. Buzinski
When instructors consider how to improve student learning, they tend to focus on changing the course content, how it is delivered, or both. While this can be a fruitful exercise, it does not account for the diversity of forces that affect students. To gain a fuller understanding of what does, one must broaden their focus and situate the individual learner within the broader psychosocial context of learning. In his keynote address to the ABMP School Forum, Dr. Buzinski will lead a discussion of the social-cognitive barriers to student learning—including the development and consequences of illusory knowledge, how self-regulatory failures can affect learning, and maladaptive social comparison effects—as well as steps instructors can take to minimize the impact of these barriers in their own classrooms.
Speaker Bio: Dr. Steven G. Buzinski is the associate director of Undergraduate Studies, director of the Karen M. Gil Internship Program, and teaching associate professor in the Department of Psychology & Neuroscience at the University of North Carolina. He is an award-winning instructor who teaches courses in the areas of social and cognitive psychology, including social psychology, attitude change, self-regulation, cognitive psychology, and cognitive science. He has presented and published research that broadly investigates the social determinants of learning, with specific interests in the ways in which social cognition—how people process, store, and use information about other people—can create barriers to student learning, and how instructors can help ameliorate those barriers.