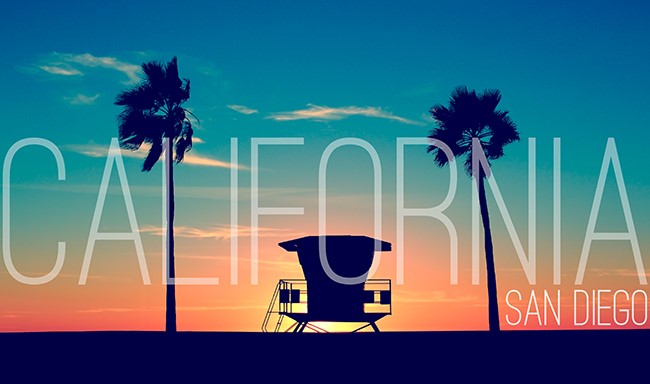 Date: April 5-6, 2019
Place: Estancia La Jolla Hotel & Spa
Registration Fee: $199 (with discounts available for ABMP Premier and Enhanced School Members)
Since 1997, the ABMP School Forum has brought together the brightest minds in bodywork education to share ideas that shape the future of massage therapy. What can you share that will stimulate progress? What advances are working in your classrooms? How are you empowering the next generation of massage professionals? Join the conversation and lead the change. We need your voice. If you are a school owner, director, admissions representative, instructor, career services counselor, or curriculum designer—this is your conference!
Save Your Spot!
Schedule of Events
Comments from 2018 Attendees
Travel and Lodging
We hope you will join us on April 5-6, 2019 at the Estancia La Jolla Hotel & Spa in San Diego, CA! Remember to register early as we limit our attendance and usually go on a waiting list in February.
Spots left: 100 14.
Register now at www.abmp.com/events/details/FA-040519.
*If you are an ABMP Premier or Enhanced School Member, you receive a discounted registration. Please call 800-458-2267 to contact Kathy Laskye (extension 1649) or Becci McCormack (extension 1633) to register. Discounts cannot be applied online.
Friday, April 5, 2019
10:30 a.m.–12:00 p.m. Optional Pre-Conference Workshop: "Using ABMP Exam Coach in the Classroom"
Today, more and more schools are using ABMP Exam Coach in their classrooms. Schools tell us they love this relevant, comprehensive, and engaging tool and want more ways to bring the program into the classroom. This workshop teaches interactive methods that boost classroom learning utilizing ABMP Exam Coach.
12:00 p.m.–1:00 p.m. Registration and Lunch
1:00 p.m.–1:30 p.m. Welcome
1:30 p.m.–3:00 p.m. "Stepping Up for Today's Students"
In June 2018, ABMP launched "Overcoming the Challenges of Modern Classroom Management," Topic 8 in our popular Instructors on the Front Lines (IFL) regional workshop series. The first part of the workshop describes challenging student behaviors and the social, cultural, mental, emotional, and physical factors that influence them. Teachers participating in the IFL tell us, "Our school administrators need to hear this!" As a result, we promised to bring this information to the ABMP School Forum to share with school administrators. This session aims to identify practical solutions and move unnecessary drama out of the classroom and off the shoulders of overburdened teachers. Then, we must meet the unique needs of today's students to ensure they thrive in our programs, and in their future massage careers.
3:00 p.m.–3:30 p.m. Break
3:30 p.m.–5:00 p.m. "Cultivating a Culture of Self-Care"
Exhausted students. Exhausted teachers. Exhausted administrators. Hectic, stressed, and drained describe the ethos of our times as we multitask like crazy, striving to get more done in less time and balance the demands of work, family, friends, and the goals we set for our personal development. People on the brink of burnout experience negative emotions, cynicism, depression, and loss of productivity. In this session, we explore how we learn from fatigue and use its teachings to examine our lives, ourselves, and what it means to bring heart to every day without depleting our own energy levels. A panel of participants share ways they promote a culture of self-care at their school.
5:00 p.m.–6:00 p.m. ABMP School Forum Reception
Saturday, April 6, 2019
8:00 a.m.–8:45 a.m. Breakfast
8:45 a.m.–10:15 a.m. Breakout
Management Focus: "Must-Do-Marketing"
Add the word marketing to the end of any of these words and you have a marketing strategy some marketing expert wants you to use: outbound, cause, diversity, database, community, inbound, social media, content, direct, online, proximity, lifestyle, cross-media, guerrilla, personalized, relationship, digital, green, multilevel, and more. STOP! No wonder marketing is stressful. What strategies should we use and how often should we use them? What's the best way to reach today's potential students? In this session, we'll cut through the hype and focus on must-do marketing activities that generate leads for the school's admissions team.
Education Focus: "Improve Student Outcomes with the ELAP Learning Taxonomy"
A learning taxonomy is a model that breaks learning into progressively complex levels. Learning taxonomies show teachers and instructional designers how to choose and sequence learning experiences effectively to improve student comprehension and skill acquisition. You don't have to embrace the Entry-Level Analysis Project (ELAP) to use ELAP's revolutionary taxonomy. In this session, you'll apply the ELAP learning taxonomy to lesson plans you bring from your campus and adjust learning experiences to promote more learning. Participants should bring teaching materials for three or more different classes.
10:15 a.m.–10:45 a.m. Break
10:45 a.m.–12:15 p.m. Breakout
Management Focus: "Enrollment and Your Grade on Google"
Massage schools must have a strong online presence to attract prospective students, generate enrollment leads, and promote a thriving student clinic business. In this session, ABMP CEO, Les Sweeney shares ABMP's biannual enrollment survey results before Google gives you a grade based on three key measures. First, what is the status of your business presence? Does Google even know you exist? Next, let's talk about reputation. Do you rank with other schools in your area? Finally, are you confident in your digital outreach? If not, you may be losing perspective students to others. We want to introduce you to ThriveHive—an established ABMP and Google Partner—to help you get more business through Google. ThriveHive will teach you ways to use their toolkit to grow your presence, generate more leads, improve your digital reputation, and plan useful outreach activities. It won't be long before you get the grade on Google!
Education Focus: "The Teaching Core–What Are the Education Fundamentals Every Instructor Should Know?"
What must a teacher know and be able to do to facilitate positive learning environments? What must a teacher know and be able to do to ensure students meet learning goals? How do teachers build essential instructional design skills, improve their clarity, choose, and then sequence learning experiences effectively? Together, we'll examine what should be included in a teaching core and talk about important next steps for associations, schools, and instructors.
12:15 p.m.–1:00 p.m. Lunch
1:00 p.m.–2:30 p.m. "Preventing Sexual Misconduct in the Massage Profession—It Starts at School"
We've seen the headlines. We know that sexual misconduct and sexual assault are happening in the massage profession and on postsecondary campuses. Based on the national statistics, which are alarming, you can bet that someone on your campus is behaving in a way that is sexually inappropriate, harassing, or even violent. In this session, we examine best practices for promoting sexual ethics on campus. We define terms, talk about legality, outline sound policies, describe informal and formal complaint procedures, and develop ways to educate students, faculty, and staff. Our goal is clear: a safe school environment and a safer massage profession.
2:30 p.m.–3:00 p.m. Closing
As we close the 2019 ABMP School Forum, we'll come together to contemplate and share poignant takeaways and next steps from the conference. *Please note that session topics may be subject to change.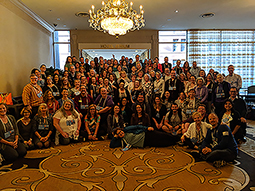 The 2018 ABMP School Forum wrapped up in Denver, Colorado on April 28, 2018. Thank you to the 128 attendees, sponsors, and presenters that made this event such a rich, engaging, and fun experience.
Hear from some of the attendees:
"ABMP puts on a first-class forum. Every session was valuable, and gave me useful tools to bring back to my school. Thank you!" —Joe Lubow, Sarasota School of Massage Therapy
"The forum is a great resource for small schools like ours. Our team learned many new skills, and benefited from hearing and sharing ideas. It's just what we need to refocus and improve our school." —Audrey Carson, Higher Elevation Healing Arts School
"As much as anything, the ABMP School Forum provides an opportunity to network with other school owners and directors and share thoughts, ideas, and similar challenges." —Paul Stone, Stone School of Massage
Estancia La Jolla Hotel & Spa
9700 N Torrey Pines Rd, La Jolla, CA 92037
Phone: 855-430-7503 (979-353-3242 for reservations)
The registration fee for the 2018 ABMP School Forum does not include lodging. Attendees must book online at https://book.passkey.com/go/SFM0419 or contact the Estancia La Jolla Hotel & Spa directly and make reservations using the code "SFM0419" to receive a special meeting rate of $179.00 per night plus tax. This discounted group rate is only guaranteed until the room block is full. Attendees will fly into San Diego International Airport (SAN). Super Shuttle (http://www.supershuttle.com) will take you from the airport to the hotel for approximately $19. Uber and Lyft fare from the airport to the hotel averages $40–$60, depending on traffic. For more information or other options for travel to and from the airport, visit www.san.org/to-from.