Since 1997, the ABMP School Forums have brought together the brightest minds in bodywork education to share ideas that shape the future of massage therapy. What can you share that will stimulate progress? What advances are working in your classrooms? How are you empowering the next generation of massage professionals? Join the conversation and lead the change. We need your voice. If you are a school owner, director, admissions representative, instructor, career services counselor, or curriculum designer—this is your conference!
Pick an ABMP School Forum event you'd like to attend and save the date! The full schedule of events is at the bottom of this page.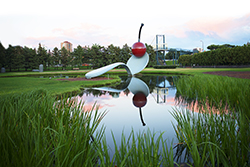 MINNEAPOLIS, MINNESOTA
April 28–29, 2017
The Grand Hotel Minneapolis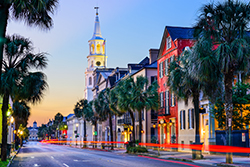 CHARLESTON, SOUTH CAROLINA
October 6–7, 2017
Charleston Harbor Resort and Marina
Registration: $199
This event is currently sold out. To be placed on a waiting list, please contact Cindy Williams at cindy@abmp.com.
Here are some comments from participants at the 2016 ABMP Schools Forums:
"The 2016 ABMP School Forum was an eye-opening experience. It was fabulous to see all of the instructors and school owners sharing their experience and expertise so that we can all elevate the profession of massage. The presentations offered tools and concepts that were relevant and applicable, without being insurmountable. The final activity really brought to life the dreams and aspirations that so many of us have in common. I can't wait to see these dream projects become a reality—they were all great!" Christopher Fritel, Lauterstein Conway Massage School
"Excellent information presented in an effective way, with group participation and activities. I highly recommend the Forum. I learned so many new things and received answers to many questions." Lori Ann Mickel, Arizona Western College
"The Forum was a fabulous opportunity to hear from schools of different sizes and types—sharing ideas about what works, and envisioning the future of massage education." Erika Baern, East West College of the Healing Arts
"The Forum is an incredible "time out" for the overly committed. I appreciate the opportunity to stop my day-to-day and just think through big issues that affect our schools with like-minded individuals who are curious for solutions as well!" Dawnette Cabaluna, Steiner Education Group
"The ABMP School Forum never fails to inspire me; I always go home with concrete, implementable ideas that improve my school. Thank you ABMP!" Joe Lubow, Sarasota School of Massage
2017 ABMP School Forum Schedule of Events
DAY 1
12:00 p.m.–1:00 p.m: Registration Check-In (pick up event materials) and Buffet Lunch
1:00 p.m.–1:30 p.m: Welcome
1:30 p.m.–3:00 p.m. "Gainful Employment: Bridging the Gaps Between Clients, Practitioners, Employers, and Schools"
You may think your curriculum builds the skills practitioners need, but do employers think so? Practitioners may think they give a great massage, but do their clients think so? Employers may think they offer a fantastic work environment, but do practitioners think so? Let's face it, we have some serious perception gaps! This session looks at ways we start the conversation, get on the same page, work together, set priorities, and take action.
3:00 p.m.–3:30 p.m: Break
3:30 p.m.–5:00 p.m: "ELAP! ELAP? A Guide to Practical Implementation"
Initiated in 2011 and published in 2013, the Entry-Level Analysis Project (ELAP) is a research project that defines what a person should know (knowledge) and be able to do (skills) to practice competent and safe massage at the entry level. The ELAP Curriculum Blueprint was adopted by the Federation of State Massage Therapy Boards as the education standard in the Massage Therapy Model Practice Act of 2014. Many schools wholeheartedly embraced ELAP and used it to transform their curricula, while others remain uncertain about how to implement its findings. This session explores the ELAP Blueprint and demonstrates methods to use it effectively to enhance program learning outcomes.
5:00 p.m.–6:30 p.m: ABMP School Forum Reception
DAY 2
8:00 a.m.–9:00 a.m: Breakfast
9:00 a.m.–10:30 a.m: "Marketing Boot Camp—Strategies Every School Can Use"
Digital ad strategies. Social media campaigns. Content marketing. Push methods. Pull methods. Inbound methods. Outbound methods. STOP! What does it all mean and what can make a difference for school enrollment? In this session, we'll look at effective tactics every school can use and systems to make sure that marketing actually gets done.
10:30 a.m.–11:00 a.m: Break
11:00 a.m.–12:30 p.m: "Classroom vs. Online? How About Both"
Online learning gives students control over the time and place where learning occurs, facilitating better school/life balance. Students work at a pace that's right for them, and have opportunities to review content to reinforce knowledge acquisition. Alternately, classroom learning offers face-to-face instruction with chances to ask questions and receive immediate feedback. Engaging with peers through classroom activities enhances interpersonal and critical thinking skills and is essential to hands-on practice. Blended learning is a hybrid model gaining widespread popularity with both students and teachers, offering the best of both worlds. This session explores first steps for successfully moving some learning online.
12:30 p.m.–1:30 p.m: Lunch
1:30 p.m.–3:00 p.m: "Your Student Clinic: When Learning and Profits Make Friends"
Some student clinics are learner-focused and provide students with an exceptional, immersive, real-world experience with support from knowledgeable supervisors. Other student clinics earn groans from learners who feel overworked and used. The school is generating a meaningful income but learning is lacking. Can learning and profits make friends? How do we evolve a student clinic experience that benefits both learners and the school?
3:00 p.m.–3:30 p.m: Closing