Why Become an ABMP Affinity Partner?
You'll run a better business with a free ABMP business account, giving you employer benefits like your online employee roster, invites to webinars with free CE, ABMP client-education materials, and more!
Your employees get a discount on membership. They'll save big and get member benefits that protect them from lawsuits, build their hands-on techniques, boost soft skills like communication and sales, and save them money.
You'll have peace of mind knowing that your employees have their own individual insurance policies, protecting them if they are personally named in a lawsuit and potentially saving you some money on your business policy.
You'll save money with access to 50+ exclusive ABMP discounts!
You can get started by filling out this form, emailing employers@abmp.com, or calling 800-458-2267.
Find and Post Employment Opportunities
Employers, find qualified MTs and Bodyworkers
ABMP members, search for jobs
Affinity Partner Pricing
Employees
$175
If 5 or more employees sign up, they all save on membership!
Comprehensive liability insurance.
Earn free CE hours with for 120+ on-demand webinars!
Award-winning publications, including Massage & Bodywork magazine.
50+ discounts on massage supplies, cell phone service, and more.
Client-education resources including Body Sense magazine.
And more...
Employers
Free
If you have 5 or more members at your location, you get a free business membership that includes:
Your own ABMP account with access to our online roster manager to easily view certificates of insurance, renew members, and keep track of your team.
50+ members-only discounts on massage supplies, cell phone service, and more.
Customizable client-focused educational resources.
A valuable recruitment tool for new employees, including access to ABMP job postings.
Read Massage & Bodywork Magazine Online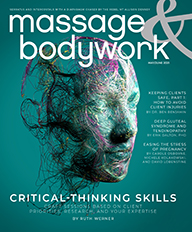 ABMP's award-winning magazine brings you more articles from the top names in the profession than anyone else. Learn new skills, gain information to boost your practice, and stay up to date on the biggest news in the profession.
Get Instant Access
Free CE Hours with ABMP Membership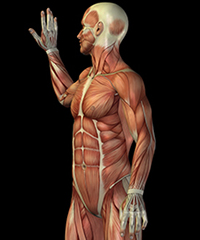 ABMP membership includes 200+ courses with FREE CE, and even more for ABMP Certified and Associate members. Not a member? Join today, or purchase course access.
Explore ABMP CE