Associated Bodywork & Massage Professionals (ABMP) is proud to announce a new recurring scholarship offering for student members. Valued at $5,000, one lucky participant will be randomly selected each month. To be eligible, students must be enrolled in an entry-level massage program; entrants are also awarded a free ABMP Student Membership. Current student members are automatically entered to win.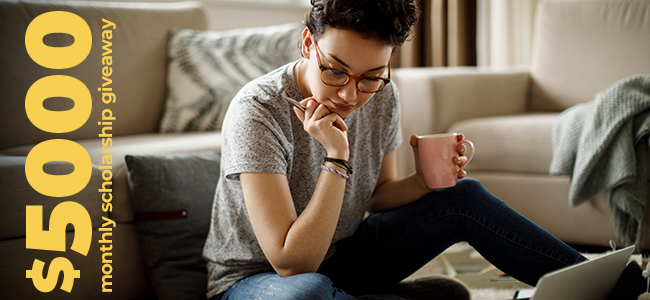 "Making a career in massage therapy accessible to all people is critical to a healthy and vibrant profession, and we wanted to support those efforts with our own commitment to students," says Les Sweeney, president of ABMP. "The vast majority of massage therapists and bodyworkers enter this profession to help people, and we wanted to honor that spirit with this scholarship."
ABMP has been providing a $1,000 monthly scholarship to student members since 2015. This new initiative demonstrates our continued commitment to our members and the growth of the massage and bodywork profession. In addition to the scholarship opportunity, student membership also includes study tools, technique videos, early access to ABMP's website builder, discounts on various equipment, and a special first-year price for membership as a practicing professional.
"From building community with the ABMP School Forum to supporting instructors via ABMP Cornerstones and preparing students for the MBLEx with ABMP Exam Coach, our association has been leading the way in supporting students, instructors, and schools for more than 25 years," says ABMP's Director of Professional Education, Kristin Coverly. "As a massage therapist, I'm proud that ABMP is committed to providing resources and support for the student community."
One scholarship winner will be selected in a random drawing at the beginning of each month. The scholarship will be mailed to each verified winner within four to six weeks after completion of verification procedure. More information on the scholarship and eligibility can be found within the Official Rules.
Related Resources
ABMP Exam Coach Plus: MBLEx Practice Tests and Study Guide
Massage Therapy Resources for Students from ABMP