The best MBLEx test prep in massage and bodywork!
You've invested a lot to start your massage and bodywork career. Trust your studying to ABMP Exam Coach—the most advanced, easy-to-use online MBLEx test prep—produced by the education experts at ABMP.
"Tuesday, I passed my MBLEx exam with flying colors! I felt so confident going into the test, so sure that I would pass—I attribute that to the many hours of active studying that I did with Exam Coach. It was so easy to study because I always have an electronic device on me—it was the most convenient and effective way to study."
—Amy
What is ABMP Exam Coach?
ABMP Exam Coach is an online test prep program designed to help massage and bodywork students prepare for the MBLEx licensing exam. Featuring unlimited quizzes, unlimited simulated MBLEx practice tests, flashcards, audio pronunciation guides, and more, it's the best test prep in massage and bodywork!
Fit your lifestyle. You can use ABMP Exam Coach on any device with an Internet connection. Study for the MBLEx exam wherever you have a computer, phone, or tablet.
Know what to study. ABMP Exam Coach has flashcards, quizzes, and word definitions (with audio pronunciation!) for 10 subjects, including Anatomy & Physiology, Kinesiology, Client Assessment, and Pathology, making it a comprehensive MBLEx study guide.
Beat exam anxiety. Take unlimited timed MBLEx practice tests that simulate the question weighting, and get results that show where you need improvement. The more you quiz, the more you unlock new MBLEx practice exams, which will help you practice good study habits!
Prepare for your career. Purchase a 6-month subscription to ABMP Exam Coach for $75, and when you graduate you'll also get special pricing of only $75 on your first year of ABMP Professional membership (for new professionals only). Learn more about ABMP membership benefits.
The only thing standing between you and the career of your dreams is the MBLEx. Don't trust your grade to anyone else—pass it with ABMP Exam Coach.
Try a free demo, or get more details about specifications and functionality
"Just wanted you to know I obliterated the MBLEx. I felt so prepared I finished the exam in 35 minutes. Just wanted to say thank you because ABMP Exam Coach was a tremendous help."
—Brian
Our best-ever test prep package for students includes: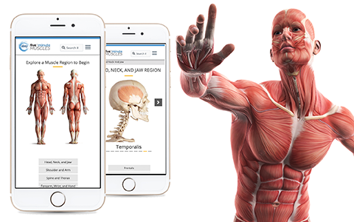 ABMP Exam Coach (Mblex test-prep)
ABMP Five-Minute Muscles (muscle-review web-app)
ABMP Student Life and extended Graduate Access
Your first year of ABMP Certified Membership
All with a helpful monthly payment option!
Your price: $10/month for 12 months!
"I literally took my test 2 hours ago and I NAILED IT! My confidence level was through the roof. I've been studying for this test for a year and let me tell you, ABMP Exam Coach is the absolute best."
—Sharlette
Read more ABMP Exam Coach testimonials from students and educators.
ABMP Five-Minute Muscles is the easiest way to learn the muscles, featuring actions, origins, insertions and helpful palpation and technique videos. Learn more about ABMP Five-Minute Muscles!
School administrators and instructors, call 800-458-2267 or email education@abmp.com to set up a private demo with your ABMP membership liaison.
---
Bonus! Each month, ABMP will be giving one lucky ABMP Student member a $5,000 Student Prize! Sign up for free!
---