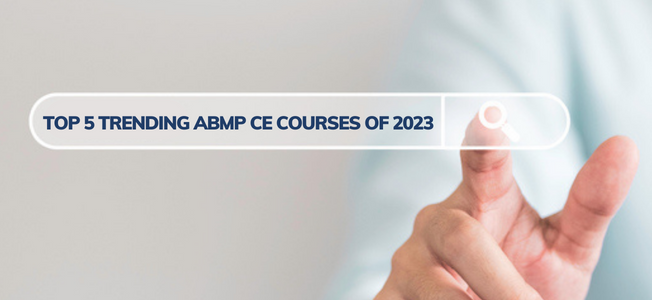 ABMP members have free access to over 750 hours of video-based content in the ABMP Education Center, and nonmembers can purchase courses for $30 or less. Start learning and earning CE today with the top five trending courses of 2023!
2023 Trending Courses
Gain core orthopedic cupping skills—including 17 fundamental techniques—in this first course in a three-course series.
Strengthen your skin cancer identification skills with images of various stages and on a variety of skin tones.
Follow along with this movement practice blending yoga, qigong, and breathwork to support healthy lymph flow.
Identify and deter sexual solicitors.
Discover gentle, yet effective MLD sequences for the neck and face to support the movement of lymphatic fluid.
Find a course you'll love at abmp.com/learn.