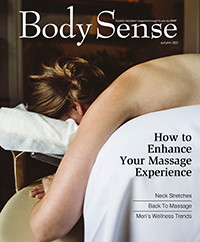 Welcome to Body Sense magazine, ABMP's digital magazine for health-conscious consumers. Body Sense magazine is designed to educate consumers on the lasting benefits of frequent massage and bodywork and the value of good stress management. This beautiful publication is published by the editorial team of Associated Bodywork & Massage Professionals.
Body Sense blends features on a variety of massage therapy modalities with tips for healthy living. Readers emerge with a better understanding of bodywork, inspired to book another session. The Body Sense philosophy considers massage therapy an integral facet of a healthy lifestyle, not just an indulgence.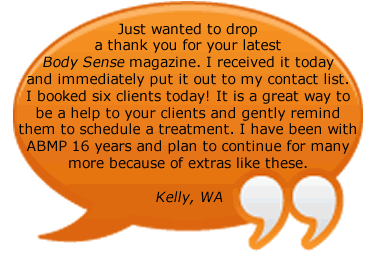 This is a message worth sharing with your clients!
ABMP Members, log in to your account, here, to access three easy ways to share with your clients today!
Love this benefit but you're not a member? You can read more about the benefits of ABMP membership and sign up, here!
Body Sense Magazine: