Thank you to our sponsors!
Thank you to our generous partners who help make this event possible.
Watch educational videos, learn more about our sponsors, and access ABMP School Discounts!
Prize Giveaways
One-year license to Anatomy Master Class (AMC). Retail value $950 to $2,950.
Color Up Master Program Core Classes, including product. Retail value $249.
Two prizes!
MBLEx Check Online Practice Exam. Retail value $25.
The MBLEx Check Online Readiness Assessment is a practice exam designed to simulate the MBLEx experience. Includes a 100-question online practice exam.
MBLEx Study Guide. Retail value $29.95.
The only study guide created by the same experts who provide the MBLEx. Guide includes study tips for all major content areas covered by the MBLEx and a 100-question practice exam.
NOLAVA 7 PIECE YOGA MAT SET. Retail value $130.
This deluxe yoga set contains everything you need to enjoy a relaxing and centering yoga experience. The set includes:
A non-slip yoga mat with 2 layers for extra comfort, designed to grip well to the floor, it's easy to clean and care for
Set of 2 yoga blocks with an easy non-slip grip—strong enough for inversion positions
Yoga mat strap that provides greater stability and sufficient length to suit most heights and stretches
Yoga mat bag that includes 3 zippered pockets large enough to hold all your yoga props
Weighted Eye Pillow included to support you through meditation
Yoga instruction and meditation cards
4 pack of cooling towels
Product pack including 32oz pump, 1 of each gel/roll on/spray, 100 ct sample box, 1 box of migraine, 1 bottle of conquer. Retail Value: $125.
Gift certificate for a free Upledger CranioSacral Therapy course. Value of $795 and 24 CEUs.
Elements Massage
Amazon Fire Tablet 10.1" 1080p Full HD, 32 GB, Latest Model (2021 release). Includes hands free capability with Alexa, supports split screen, and you can download all your favorite apps including Netflix, Facebook, Hulu, Instagram, TikTok, and more through Amazon's Appstore (Google Play not supported. Subscription for some apps required). 12-hour battery life. Retail Value: $149.99
---
ABMP Forum Sponsors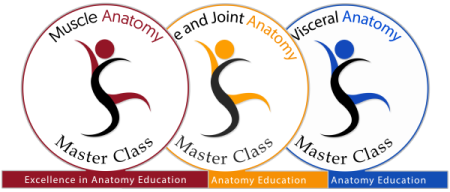 The Art & Science of Kinesiology
Dr. Joe Muscolino is a soft-tissue oriented Chiropractic Physician and manual and movement therapy educator for more than 35 years.
He has created an online video streaming subscription service for massage therapy school curriculum called Anatomy Master Class (AMC) that covers muscle, bone, and joint structure and function, fundamental concepts of kinesiology/biomechanics, visceral anatomy, as well as hands-on manual and movement therapy skillset content.
AMC is an extremely thorough curriculum involving approximately 1,500 video lessons, as well as more than 200 hours of lecture presentations along with PDF slides of the lectures (which function as a complete textbook)... and more.
All this content can be used as the anatomy/physiology and kinesiology curriculum at your school, the palpation and stretching curriculum, and even the curriculum for body mechanics, self-care, and other skillsets as well. AMC can be used as an adjunct to your textbooks and instructor; it can replace your textbook, or potentially replace your textbook and instructor. A test bank and curriculum guide are also provided, as well as six hours of mentoring with Dr. Joe.
All the content is taught via critical thinking with the big picture of application to manual therapy in mind, allowing your students to understand and reason through muscle function and manual therapy skillset application, instead of memorizing it.
Dr. Joe is the author of multiple publications with Elsevier and runs numerous continuing education hands-on workshops in the US and around the world.
Special discount offer! 50% off first year subscription. Use code schools50.
---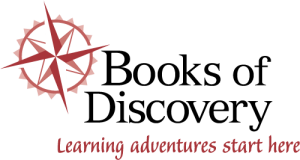 Books of Discovery
This year marks Books of Discovery's 25th anniversary as publisher of beloved textbooks—all considered essential for educating future massage therapists:
Trail Guide to the Body, the most esteemed textbook for massage therapy education, has hit 1 million copies sold. That's 1,000,000 copies of the "gold standard" textbook, guiding massage therapists to better treatments.
A Massage Therapist's Guide to Pathology is the premier pathology textbook in the massage therapy world. Author Ruth Werner is the profession's "go-to authority" on pathology.
Applied Anatomy & Physiology for Manual Therapists, an acclaimed textbook that presents anatomy and physiology content in the practical context of massage therapy.
Trail Guide to Movement is our award-winning textbook that brings the principles of kinesiology alive.
---

Color Up CBD
Rooted in Science. Created with Intention. Made with Love.
Created to balance the mind, body, and spirit, Color Up's award-winning CBD products are formulated with the finest botanical extracts, plant oils, and clinically proven active ingredients. We intend to cultivate balance, harmony, and ease by evoking the power of self-healing for each of our customers. Due to our commitment to creating clean, natural, and pure products, our Pro and Life lines have been approved to be used on Oncology patients and those with compromised immune systems. We put our products into service by integrating Eastern and Western therapeutic bodywork, massage, esthetics, yoga, art therapy, nutrition, breathwork, personal training, Reiki, and meditation into our list of offerings.
Special Discount! Become a school partner and get 20% off wholesale! Plus, more.
---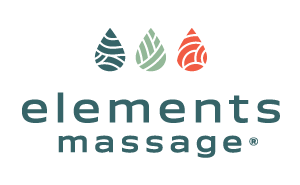 Elements Massage
Founded by a massage therapist for massage therapists, the Elements Massage® brand is a network of independently owned and operated studios dedicated to changing lives—including yours! The Elements Massage brand believes massage therapists deserve a supportive team, business and marketing resources, and the chance to learn as much as they want, so many Elements Massage studios offer and reimburse continuing education on an ongoing basis. It's no surprise Elements Massage therapist and client satisfaction leads the industry. That's because from day one, the brand has kept an unmatched commitment to deliver the best therapeutic massage experiences possible for both clients and massage therapists. Elements Massage studios expects the best. So should you. If this sounds like a fit, reach out. Studios are hiring! Visit ElementsMassage.com/ABMP for more information.
---

FSMTB
The Federation of State Massage Therapy Boards (FSMTB) is a not-for-profit organization comprised of state regulatory boards and agencies that regulate the massage therapy profession. The mission of the board of directors and FSMTB is to support our member boards in their work to ensure that the practice of massage therapy is provided to the public in a safe and competent manner.
---

Massage Heights
Massage Heights is a family-owned, membership-based therapeutic services franchise company that provides members and guests convenient, professional, affordable resort-quality massage and facial services that help people achieve a balanced and healthy lifestyle, in an upscale Retreat environment. Regular massage and skin therapy services help people look and feel their best from the inside out by aiding in the reduction of stress, pain management, and increased relaxation—all resulting in the ability to tackle daily life with a higher level of vitality and positivity, truly elevating the everyday.
---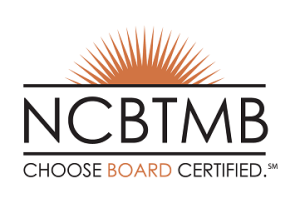 NCBTMB
The National Certification Board for Therapeutic Massage & Bodywork (NCBTMB), a nonprofit organization founded in 1992, elevates the profession nationwide by establishing and advancing the highest credentials and standards of excellence.
NCBTMB offers two main programs:
Board Certification in Therapeutic Massage and Bodywork (BCTMB®) is the highest credential within the massage profession and is accredited by the National Commission for Certifying Agencies (NCCA). Board Certification demonstrates advanced assessment and critical thinking abilities and provides credibility to current and prospective clients and employers.
Approved Provider Program approves educators and courses to ensure that continuing education in the massage profession is of the highest quality. Education approved by NCBTMB ensures massage therapists seeking CEs for certification or state licensure have access to reliable, credible, high-quality massage therapy continuing education.
---

The Now Massage
The NOW Massage was designed as an oasis to disconnect from the outside world and reconnect within. The NOW Massage's goal is to offer high-quality, customizable massage services without the time commitment and cost of a traditional spa. The NOW Massage's interiors have been recognized by press and influencers for its elevated aesthetic, inspired by exotic destinations from around the world. With boutiques currently open from coast to coast and steady expansion on the horizon, The NOW Massage is looking forward to bringing its thoughtfully crafted menu, healing products and signature design to cities all over the United States.
---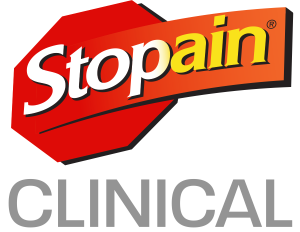 Stopain Clinical
About Stopain Clinical: Troy Healthcare specializes in the formulation and production of solutions for hands-on health care and wellness professionals. Brands include Stopain Clinical Topical, Stopain Clinical Migraine & Headache, and Conquer Disinfectant Cleaner. Stopain Clinical Topical Pain Relief features 10% menthol, MSM, glucosamine, eucalyptus oil, and peppermint oil. The innovative formula includes penetration enhancers and pharmaceutical-grade conditioners designed to provide a smooth glide and leave the skin feeling moisturized and non-greasy.
Stopain Clinical products are paraben-free and made without dyes, fragrances, or preservatives. Stopain Clinical Migraine & Headache, a topical gel that is applied behind each ear and on the back of the neck, is perfect for treatment enhancements and additional retail revenue.
Special Discount offer! Stopain Clinical Ultimate Starter Pack Starter Pack for $99 with free shipping. www.stopainclinical.com/abmp.
---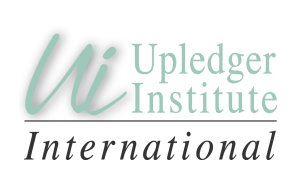 Upledger Institute International
Upledger Institute International is a healthcare resource center known worldwide for its extensive education programs, research, advanced treatment options, and products. Dr. John E. Upledger, the developer of CranioSacral Therapy (CST), had a vision and a passion to make sure that CST would always be available to anyone who could benefit from this gentle therapy. To fulfill his legacy, Upledger Institute International continues to educate manual therapists and offers classes in more than 122 countries—and now has more than 132,000 alumni to date.
To register and for detailed information regarding in-person and virtual classes, call 800-233-5880 or visit www.upledger.com.