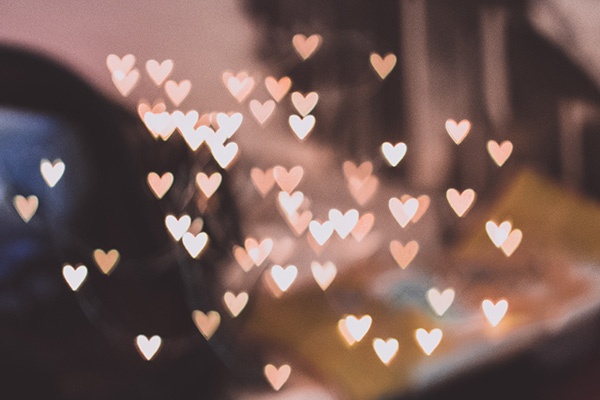 If you don't already have your Valentine's Day promotions in place, now is the time. Whether you want to go big or go small, there are plenty of options for approaching this day of gifting.
Love Yourself Promotion
The first place to start with a Valentine's Day promotion is with existing clients. Email your client list to let them know what specials you might be running and what a great gift of self-love it is to purchase a massage for themselves.
Buy a Massage, Give a Massage
Take it a step further and offer a buy one, give one promotion. Consider selling this package with a slightly reduced price for the client who wants to share massage as a gift to others.
Drop the Hints
In your reception area, place signage with tips on "how to drop hints to your spouse for the perfect Valentine's Day gift." Hit on the fact that a gift certificate with you is a gift they know they won't have to return. And while a box of chocolates is nice, an hour of massage is a loving gift of health and wellness.
Print Valentine's Day Gift Certificates
Have your certificates printed and ready to go so clients and walk-ins can purchase them on the spot. ABMP members can go to www.abmp.com/members/marketing-center/bizfit-resources/gift-certificates to access this benefit of membership.
Engage on Social Media
Share your Valentine's Day specials, encourage gift certificate sales, try different messages for different platforms, or host a giveaway. There are so many things you can do to create buzz for your business and put your services front of mind.
Create a Gift
Everyone loves to give and receive beautifully packaged sentiments. Whether it's a generic gift card or a special piece of jewelry, putting a gift in a beautiful, well-primped package elevates the experience. Do the same with an upsell of your gift certificates. Visit your local craft or party store to find the packaging that will make a statement. Find the adornments to make it even more special, including wooden gift tags or satin ribbon. Upsell your gift certificates by adding small vials of rose essential oil, rose quartz heart stones, or even a few fancy chocolates. The purchaser and the recipient will love the special care attached to the gift.
You don't need to go crazy with your Valentine's Day marketing plans (i.e., leave that deluxe cocoa butter massage with a finishing chocolate wrap for the nearby spa to tackle!), but there are plenty of ways you can make this day benefit your practice.
Related Content:
Massage Clients Are Ready to Buy Your Gift Certificates This Holiday Season
Tips for Massage Therapists to Boost Holiday Gift Certificate Sales