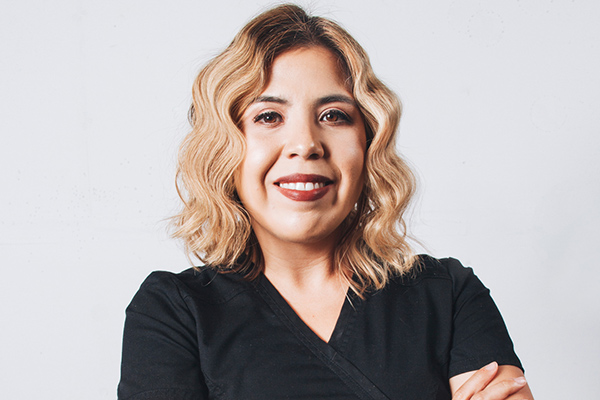 ABMP member Carrie Kopp Adams
This Veterans Day, we at ABMP recognize and honor our veterans and their service to our country.
In honor of Veterans Day, we're proud to share this winning Massage is for EveryBody essay from ABMP member Carrie Kopp Adams. Carrie is a military spouse who works with Wounded Warriors, DOD staff, and military service members and their families.
At Ease, Soldier: Massage in the Military
By Carrie Kopp Adams
My name is Carrie Kopp Adams, and I am a military spouse, massage therapist, yoga instructor, & energy healer. I started my massage practice while stationed with my husband on Camp Pendleton and have been serving as an advocate for the powerful physical and emotional benefits of massage ever since.
For the past five years, I've worked with Wounded Warriors, DOD staff, and military service members and their families. I've seen firsthand the transformative power of massage in each community—whether it was helping clients recover from injury or illness, supporting them through pregnancy, or providing an outlet to release the stresses of military life. Together, we redefined self-care for the USMC community, and through them, I realized the great honor of a healer is to show others how to sustain wellness and become healers themselves.
Should I be selected for this award, I would like use part of it to give back to the community that built and still supports my practice, from duty station to duty station, here in the US. Through the Fort Meade Military Spouse Club, I'd like to provide ten-minute chair massages for all attendees of a Military Appreciation event here in Fort Meade, MD, where we are currently stationed.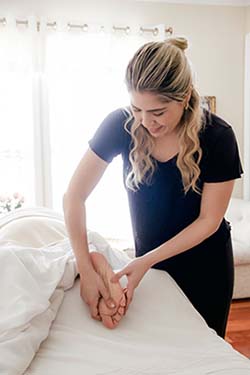 Instagram handle: massagebycarrie
Business Facebook page: www.facebook.com/massagebycmk
Website: massage-by-carrie.com
Learn more about Carrie here:
"Meet Carrie Kopp of Massage by Carrie"
"Meet Carrie Kopp Adams | Massage Therapist & Yoga Instructor"
To read the other winning essays from ABMP's Massage is for EveryBody awards, visit abmp.com/massage-week-awards.