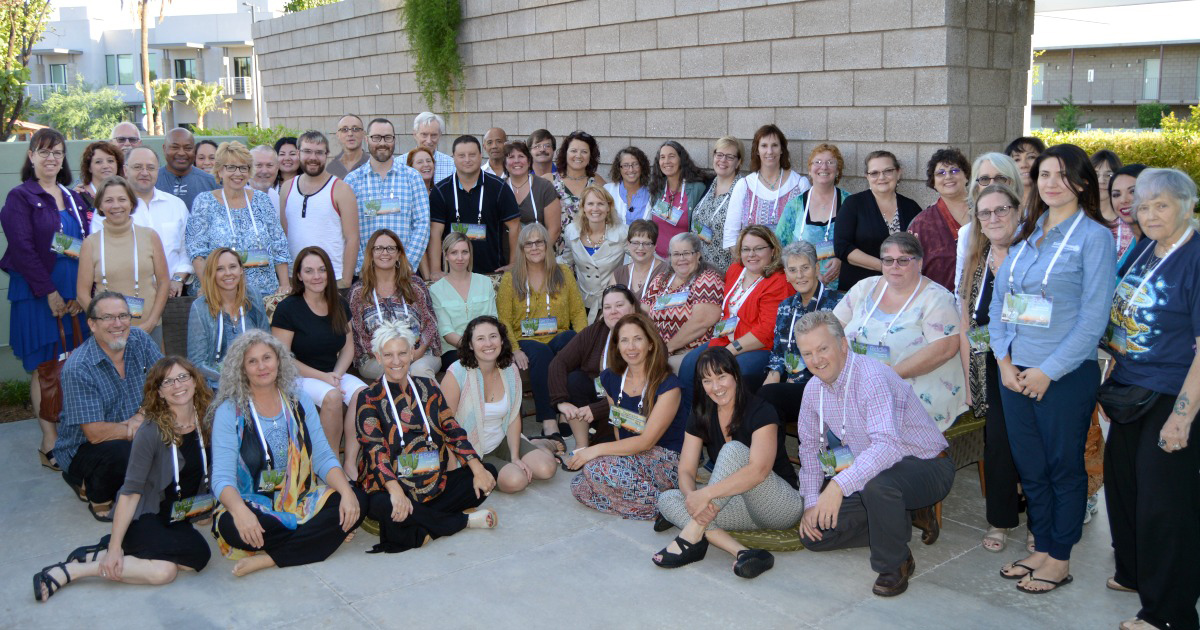 Leg two of the 2016 ABMP School Forum Triathlon was completed this past week in Scottsdale, Arizona, where more than 40 brave souls eschewed absolutely perfect Arizona early fall weather to discuss how to make America's massage programs great again.
The setting was the Hotel Valley Ho, a historic hotel known as a Hollywood hideaway in the 1950s, turned-1970s-Ramada, now reincarnated as the hippest location in the Valley. Our own stars shined as Anne Williams and Cindy Williams presented an outstanding curriculum designed to help schools regain their own luster among the challenges we face in today's massage education environment.
Highlights included an examination of where we are today in the profession; in-depth discussion about helping faculty—especially new teachers—thrive; putting "seats in seats" and getting the most out of your admissions efforts; and getting students who failed the MBLEx back on track.
Supported by a cast of our profession's leading companies—Art of Admissions, Books of Discovery, Biotone, COMTA, Custom Craftworks, Earthlite, Elements, F.A. Davis Company, Hand & Stone, Massage Envy, Massage Warehouse, and Performance Health—ABMP School Forum was a fun, informative two days punctuated, as always, by plenty of good food. Throw in a poolside cocktail reception, and you pretty much have two perfect days in Arizona. What could be better?
Well, says this born-and-bred East Coaster, how about a little time in the City of Brotherly Love? The Forum Tour makes its final 2016 stop in my beloved Philadelphia—home of Tastykakes, soft pretzels, cheese steaks, Robert Hazard, the Hooters and Tommy Conwell, and the 3–0 Eagles. If you haven't made your plans yet, well, what are you waiting for? See you in Philly on November 3. To register, click here.
—Les Sweeney, BCTMB, is president of Associated Bodywork & Massage Professionals.
Testimonials from Scottsdale
"This was an intimate gathering of very diverse individuals who share a common passion for massage education. This school forum sure reignited my motivation to make our school and its curriculum better than ever!" Dianne Geddis, Phoenix College, Arizona
"This was the best massage teacher conference I have ever been to. I recommend this to any teacher, even if they are not in the massage therapy profession." Amber Nuttycomb, Colby Community College, Kansas
"ABMP is fabulous. This is my first forum, and I plan on attending more!" Trudy Scott, College of Massage Therapy, Idaho
"The Forum is a great opportunity for connecting, sharing concerns, and problem solving. Our interaction and exchange of ideas can have a positive impact on improving and promoting our profession." Barbara Alcaraz, Northwest Career College, Nevada