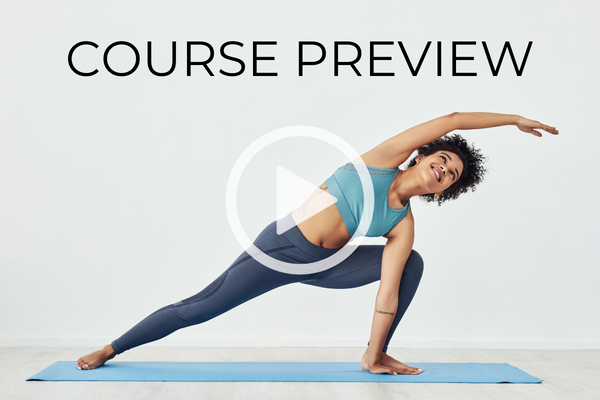 The new self-care CE course "Embodied Lymph: A Movement Practice for Lymph Flow" is now available in the ABMP Education Center to view and earn 1.5 CE hours.
Join instructor Ann Teachworth for a movement practice that helps you understand lymph dynamics in the body and provides simple ways to support lymph flow using joint motion, muscle action, breathing, and self-massage. The lymphatic system supports immune, metabolic, and circulatory functions, and it depends on body movement to have proper flow. That flow is facilitated by skeletal muscle activity, joint motion, gravity, breathing, and other body movement. Follow along with the presenter to learn how to support healthy lymph flow through movement and touch and put these powerful tools into practice for yourself and your clients.
After completing this online course, practitioners will be able to:
Describe the pathway of lymph movement through the body.
Describe the mechanisms by which lymph moves in the body.
Identify movements that support lymph movement.
List the steps in a series of breathwork techniques to support lymph movement.
List the self-massage practices that support lymph movement.
This course was added to the ABMP Education Center in conjunction with the other courses featured during the 2022 ABMP CE Summit: Lymph.
• "Lymphatic System: An Essential Guide to an Underrated System" from Ruth Werner and Megan Belanger
• "Introduction to Manual Lymphatic Drainage" from Nicola McGill
• "Manual Lymphatic Drainage: Basic Techniques for the Neck and Face" from Nicola McGill
Ann Teachworth has been working in integrative health and movement for 15 years. With her husband, Lynn, she co-founded the continuing education company, Trunamics.com, which integrates structural, functional, and energetic concepts to help good therapists be great. She is director of education at Inspirit School of Healing Arts. Her education for manual therapists and yoga teachers has an emphasis on embodied functional anatomy, kinesiology, and body-mind training. She integrates manual therapy, energetic modalities, the Franklin Method, yoga, breathwork, meditation, and mindfulness to help people understand and experience their design and function more fully so they can think, move, and be more fully expressed and alive in their bodies and lives. Learn more at trunamics.com.
The ABMP Education Center, where ABMP members earn free CE, is home to 750+ online massage and bodywork CE hours. These on-demand courses are available for nonmembers to purchase as individual courses or in discounted multi-course packages.