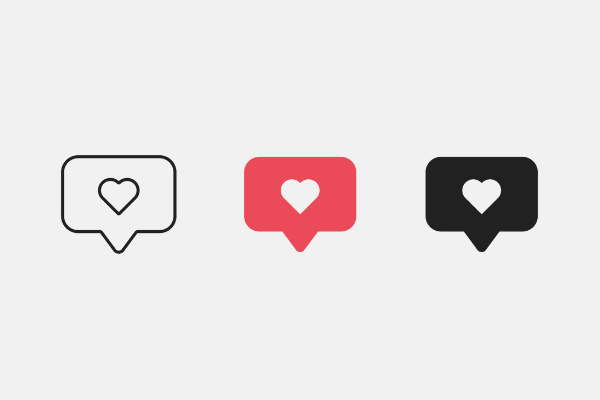 The Basics
What is Instagram?
Instagram, sometimes referred to as IG, Insta, or the 'Gram, is a free online photo and video sharing application and social network platform. Elicia Crook, a business coach and mentor for massage therapists, admits on The ABMP Podcast that learning the platform wasn't exactly a walk in the park. However, once she looked into the statistics, she concluded that it was important and worth it to put the time and effort into creating and maintaining an Instagram account.
The Statistics
Everyday people (1 billion of them to be exact) have a personal account, and 50% of them follow at least one business to learn about their products and services. Another big statistic shows that 51% of the platform users use the platform daily, while 35% of them look at it several times a day. If you haven't already, it's time to join the 15 million registered businesses on Instagram to make the most of this powerful social media tool for marketing your practice.
Free Resources
Ep 104 – Social Media: from Beginners to the Advanced with Morgan Palmer
ABMP's digital marketing coordinator tells us how to use social media as an effective marketing tool for your practices. This podcast is broken down into three sections: beginners, intermediate, and advanced. Morgan tackles the hard questions: Should you have two separate accounts: personal vs. business? How often should you post? What's the difference between content creation and content curation? How should you use hashtags? What's content planning? Should you create a "story" or post? Should you experiment with newer platform, like TikTok and Clubhouse? And how do you create graphics? Listen here.
Ep 119 – Instagram Deep Dive with Elicia Crook
As mentioned above, this episode of The ABMP Podcast breaks down each component of an Instagram account (from bios to feeds, and from hashtags to Stories, Reels, and analytics). Here you can also find a special video resource from Elicia: "Selfie Training: How every Massage Therapist can take the perfect #SELFIE!"
Use the Power of Instagram to Attract Clients (Even if You're an Insta Newbie!)
Getting yourself up and running on IG is great, but the goal of any marketing strategy is to attract clients. In Elicia's article, "Use the Power of Instagram to Attract Clients (Even if You're an Insta Newbie!)", featured in the new issue of ABMP's Massage & Bodywork magazine, she gives 4 actionable steps you can take to engage your clients.
#DiveDeeper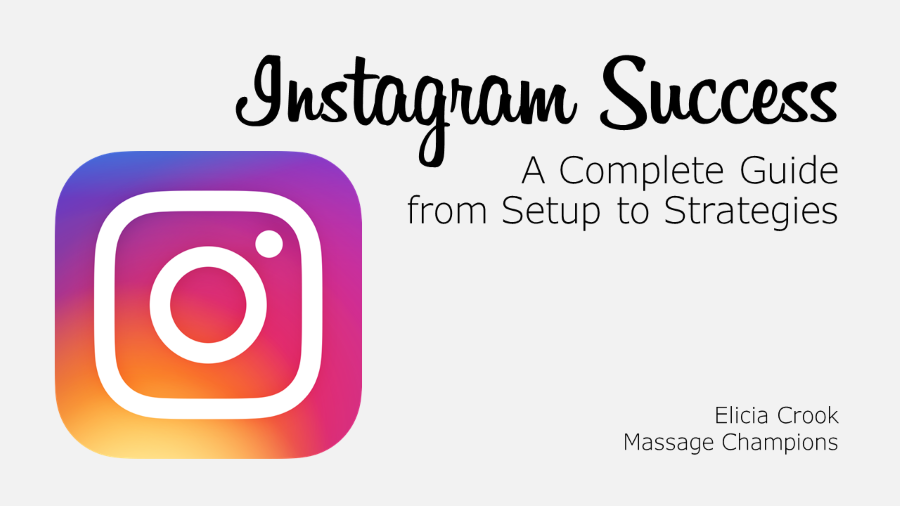 Learn to create a winning strategy by using Instagram as a successful tool to attract and engage clients with our new CE course, Instagram Success: A Complete Guide from Setup to Strategies. This course includes a guidebook to outline your strategy and track your progress, and even includes a 30 Day Insta Challenge! This course is free to ABMP members and is available for purchase by nonmembers.
Having viewed the online massage therapy CE course, participants will be able to:
List the components of an Instagram business bio.
Define the term hashtag and list at least two reasons to use them on Instagram.
List three examples of different Instagram page layout and design options.
Define Instagram Stories and list at least two ways to use them for marketing.
Define Instagram Reels and list at least two ways to use them for marketing.
List two ways to use Instagram analytics.