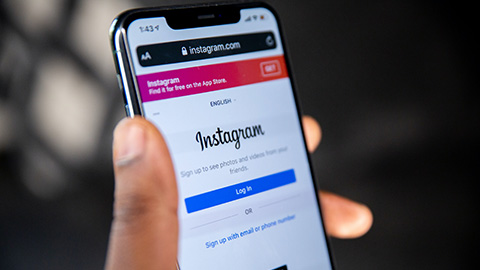 Did you know 15 million registered businesses are on the 'Gram? Or that 1 billion people are on the platform and that 50% of them follow at least one business to learn more information? It's time you take the deep dive into using Instagram to expand your bodywork practice. Elicia Crook, the Rebooking Ninja, breaks down each component of an Instagram account (from bios to feeds, from hashtags to Stories and Reels, and analytics) and lets you know how to drive this "Porsche or Ferrari" of social media.
Resources:
Selfie Training: How every Massage Therapist can take the perfect #SELFIE!
Massage & Bodywork article by Elicia Crook:
"Understanding the Role Mindset Plays in Your Success," by Elicia Crook, Massage & Bodywork magazine, May/June 2021, page 82, www.massageandbodyworkdigital.com/i/1358392-may-june-2021/84.
Author Images: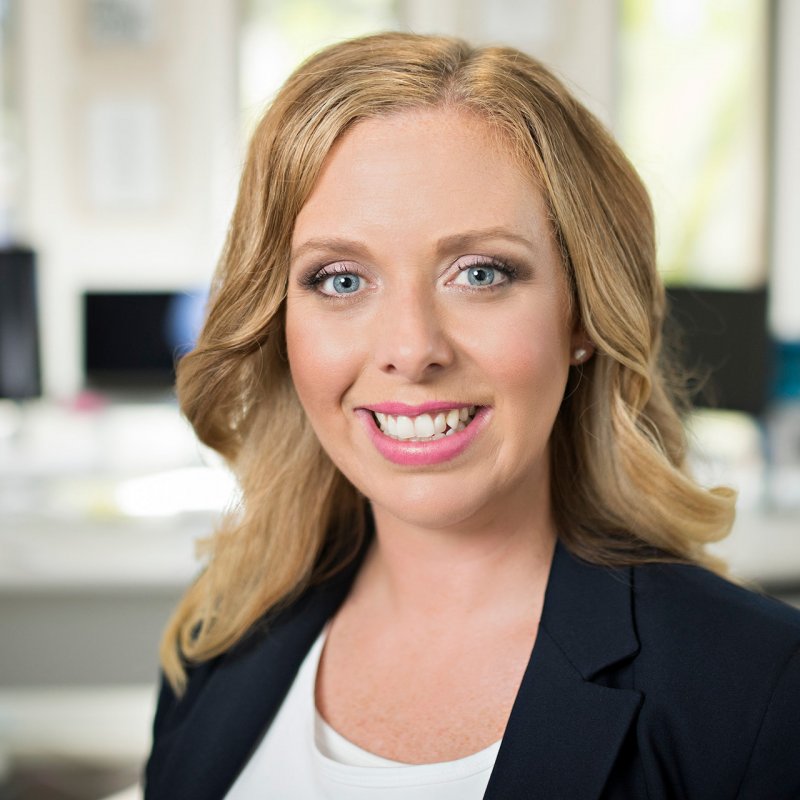 Sponsors:
This podcast sponsored by:
Anatomy Trains: 
Anatomy Trains is a global leader in online anatomy education and also provides in-classroom certification programs for structural integration in the US, Canada, Australia, Europe, Japan, and China, as well as fresh-tissue cadaver dissection labs and weekend courses. The work of Anatomy Trains originated with founder Tom Myers, who mapped the human body into 13 myofascial meridians in his original book, currently in its fourth edition and translated into 12 languages. The principles of Anatomy Trains are used by osteopaths, physical therapists, bodyworkers, massage therapists, personal trainers, yoga, Pilates, Gyrotonics, and other body-minded manual therapists and movement professionals. Anatomy Trains inspires these practitioners to work with holistic anatomy in treating system-wide patterns to provide improved client outcomes in terms of structure and function. 
Website: anatomytrains.com 
Email: info@anatomytrains.com  
Facebook: facebook.com/AnatomyTrains 
Instagram: instagram.com/anatomytrainsofficial 
YouTube: www.youtube.com/channel/UC2g6TOEFrX4b-CigknssKHA  
CBD Clinic:
CBD Clinic products are the first nonprescription, over-the-counter topical medications that combine authorized active pharmaceutical ingredients and CBD enriching emollients such as hemp extract. Visit cbdclinic.co to get a sample and start feeling the difference for yourself today. Join our private Facebook group and connect with other massage therapists and HCPs using CBD Clinic products already.
Website: cbdclinic.co
Email: info@cbdclinic.co
Phone: 303-223-0863
Facebook: facebook.com/groups/CBDCLINIC
Instagram: instagram.com/officialcbdclinic
YouTube: youtube.com/channel/UC2g6TOEFrX4b-CigknssKHA    
Handspring Publishing:
Handspring Publishing specializes in professional-level books for massage therapists, osteopaths, yoga and Pilates teachers, physiotherapists, and other professionals who use touch or movement to help patients achieve wellness. Handspring Publishing's books are written and produced to serve the professional and educational needs of health and medical professionals, musculoskeletal therapists, and movement teachers. Its list includes bestsellers like Fascial Stretch Therapy by Chris and Ann Frederick, Fascia: What It Is and Why It Matters by David Lesondak, and the just-published third edition of Pre- and Perinatal Massage Therapy by Carole Osborne, Michele Kolakowski, and David M. Lobenstine. Handspring's books combine attractive and accessible presentations with an evidence-based approach to writing, including referencing the latest research findings. Authors are drawn from the ranks of highly respected teachers and experts in their area of specialization, including Kelly Bowers, Til Luchau, Robert Schleip, Graham Scarr, Gayle MacDonald, and Carolyn Tague, among others. ABMP members save 20% on regular list prices. Visit handspringpublishing.com and use discount code abmp20 to order. Shipping is free to all addresses in the United States and the United Kingdom.
Website: handspringpublishing.com
Email: info@handspringpublishing.com
Instagram: instagram.com/handspringpublishing
Twitter: twitter.com/HandspringLtd
Facebook: facebook.com/handspringpublishing
YouTube: youtube.com/channel/UCiD4TybAPVTbCL_xvCrwNOQ
(se) Connect:
At Structural Elements, we view ourselves as Body Engineers. We evaluate the human body according to its structural integrity and establish proper balance between compression and tension elements. Through identifying patterns in the body, we are able to locate areas of compensation to treat the cause of the imbalance, not the site of pain. Our patients achieve lasting results as we reduce structural imbalances, improve connective tissue health, and reeducate movement patterns. Now, we have taken our education, operations, and communications infrastructure from our franchise company and made it available to the industry through (se) Connect.
(se) Connect is the only interdisciplinary knowledge sharing platform that exists in the wellness industry. Participants gain access to treatment tools, business tools, and the ability to connect with other professionals in a variety of modalities. Through our community, massage therapists, physical therapists, chiropractors, athletic trainers, acupuncturists, and others all learn to look at the body through the same lens, which allows for rich discussions on patient care and treatment options. Our training staff brings decades of experience in massage, manual therapy, acupuncture, chiropractic, and business, and we look forward to sharing that with you.
Website: https://network.structuralelements.com/connect
Email: team@structuralelements.com
Facebook: facebook.com/structural.elements
Instagram: instagram.com/structuralelements
Linkedin: linkedin.com/company/structural-elements
Full Transcript:
0:00:00.2 Kristin Coverly: With SE Connect, you can learn a 15-minute comprehensive manual therapy treatment that will set you apart from other massage therapists. SE Connect is the only multi-disciplinary platform with practice tools, business tools and a community of practitioners speaking the same language, check it out at network.structuralelements.com. As a massage therapist, you know that truly the world's most beautiful machine is in your hands, you help relieve the pain and pressures that hold your clients back from fully enjoying life. The CBD clinic massage collection uses ingredients from nature to deliver strong, effective temporary pain relief with aromatic botanicals and natural emollients like CBD. Our tiered pain products let you personalize your massage to meet each client's needs. Be your clients' hero by giving them the massage treatment of their dreams with CBD clinic. Learn more at cbdclinic.co.
[music]
0:01:18.1 Darren Buford: Welcome to The ABMP podcast. My name is Darren Buford, I'm Editor-in-Chief of Massage & Bodywork Magazine and Senior Director of Communications for ABMP.
0:01:26.4 KC: And I'm Kristin Coverly, licensed massage therapist and ABMP's Director of Professional Education.
0:01:32.2 DB: Kristin, tell our listeners about our special upcoming event.
0:01:35.6 KC: I would love to. Listeners, I'm very excited to invite you to the first ever ABMP movie night. That's right, movie night. On Tuesday, June 22nd, we're showing the documentary "Touched: A Massage Story". The documentary's Director Chandler Toffa and its subject, ABMP member and massage therapist, Jonathan Grassi will join us for a live Q&A session after the movie screening. This is gonna be so much fun and it's free for everyone in the profession, ABMP members and non-members, excited to join us? Learn more and reserve your seat at abmp.com/ce-socials.
0:02:14.2 DB: Our guest today is Elicia Crook. Elicia is a business coach and mentor for massage therapists, sharing the tactics she used to create her business success over 16 years. Elicia is a diploma-qualified remedial massage therapist and uses modalities such as Bowen and craniosacral therapy and has a Cert IV in workplace training and assessments, which she used while teaching massage for several years. Through her career and business experience, Elicia discovered who she needed to be and what is required to run a deeply satisfying massage business. Now, she takes the Fully Booked Without Burnout blueprint to other therapists around the world to create more success and passion. For more information, visit massagechampions.com. Hello, Elicia and hello, Kristin.
0:03:03.5 Elicia Crook: Hello.
0:03:04.8 KC: Thank you so much for being with us again, as a repeat pod guest, I'm gonna say. So, if you haven't listened to Elicia's first pod, go ahead and check that one out. It's also incredible. Today, we are focusing on Instagram and why, how and when you would wanna use it as a massage therapist and a bodyworker. Let's start with your story with Instagram, Elicia. So you're now what we would call an Instagram Master, I'm gonna call you that, but your relationship with Instagram didn't begin that way. Did you embrace using Instagram for your business right from the beginning?
0:03:37.6 EC: No, not at all, I hated it. I love Facebook, I'm like, "Yeah, Facebook, oh ever great. Lots of fun." I've been using it since like 2007/2008. No worries at all. Instagram, I'm like, "Oh, it's just... It's all these bits that don't make sense." And I was having a conversation with a very good friend of mine one day who was like... I'm like, "I just don't get it. That's just not for me. Other people can use Instagram, not me." And she's like, "Cool story bro, how's it working for you? Maybe I should have a look at how I could potentially be using this for business."
0:04:12.3 DB: So Elicia, why was it important and why was it worth it to put the time and effort into creating and maintaining an Instagram account for you?
0:04:19.6 EC: I think it was the sheer statistics, like just looking at the numbers to go, well, why would I... If I'm gonna invest time, energy and effort in learning something new, and it's something that you do have to continually feed, essentially it's a photo and video sharing network, that's now owned by Facebook, it has... In 2019, it had 1 billion users. By the time it launched in 2010 it had, within a month it had a million users and 10 million within 1 year, and I just thought, "Okay, well, obviously there's a lot of other people using this platform and potentially they might also be my target market." So by October 2015, it had 40 billion photos uploaded to the platform. I just figured, that's a lot of avocado toast...
[laughter]
0:05:04.0 EC: There's a lot of breakfast photos, there's a lot of hashtag fits firing people like flexing in the gym and stuff like that, I'm like, "Surely, we can create some really good quality staff to put on this." Some of my other research showed me that 51% of the platform users use the platform daily, which is huge, that's a huge statistic to be able to say, and 35% of them look at it several times a day, but what really got me was that there were 15 million registered businesses on there currently, and 1 million active advertisers daily. And this was the bit that really was like, if none of those statistics got me, 50% of users follow at least one business to learn about their products and services, and I'm like that's a lot of people out there that are actually actively searching about how can I connect with businesses. And because big businesses are thinking big advertising, there's so much more options, although some of them are on the platform as well, there's also lots of options for smaller businesses to be able to teach and educate and inspire their clients to be able to do really cool stuff. So that's why I was like, "Okay, I'm willing to join the platform and I'm willing to play the game. Let's see what we have to do to be able to play in this space."
0:06:16.5 DB: Elicia, I totally agree. Instagram is the only social media platform that I actually actively follow some businesses, especially small businesses. I would never do that on Facebook or Twitter, it just doesn't even pop on my brain to do that, but on Instagram, when I'm eating at a restaurant where I've interacted with a business, usually something that I might do in the next 24 hours is actually follow them for a while, and if they've got good content or material that I can relate to, I'm all in now.
0:06:45.7 KC: Before we go further though, let's make sure everyone that we're all on the same page, we have an accurate understanding of the components of an Instagram accounts. We don't just start throwing out terms and people are lost in our way 'cause we keep moving forward. So let's start with the basics. Please tell us what these aspects of an Instagram account are, bio, feed, and hashtags.
0:07:07.0 EC: Great question. So basically, Instagram has a bio, which is where you get to share a little bit of who you are. Now, because Instagram is kind of... It's slick, it's super awesome, only want 150 characters in that bio, which means you get to explain, you need to be able to explain quite a lot in very short space of time. You get 150 characters including spaces. So it's like you've gotta condense, take out everything you want to say, I imagine if you were spending $500 a word, you would spend a lot less words, so that's how you've got to concisely fit in. You can choose a paragraph, so... And by all means, look at other people's, 'cause obviously they're doing something well, so have a look around to see what you find. You'll be able to see that it'll be in a paragraphs or they'll choose dot points, and if you wanna be super cool, you can put emojis at the start of the dot points instead of dots.
0:08:00.9 EC: You wanna be able to convey who you are, make it personal, what you do, why people should follow you, like are you gonna be able to give them health tips or searching or something like that. So just share out of the abundance of what you would share with your clients anyway. And that's the reason that people would wanna follow you and always have a call to action, which means follow me, or look at our website or book online. Make sure that there's a reason that they're actually gonna do something. So we call that the stick, the call to action. So that's the very first element of Instagram.
0:08:30.9 EC: The next element is your feed, and this is the bit that if you go into a business page, you're gonna see nine tiles or nine photos that are uploaded, and that's what's called the feed. And so if you just scroll through Instagram, that's usually what you're scrolling through. Now in our feed, this is usually rather curated, and what I mean by that is, it's not just a Mad Dog's Breakfast, it's meant to be really thought through and it matches one another, which is where the Instagram... It's a little bit different to Facebook, Facebook, you could just chuck anything on there, and it's kind of like... It's just gonna deal with it. I think of it like an old Buick. You can just chuck a bunch of stuff on and it's gonna be fun. Instagram, little like more a Porsche or Ferrari or something really lovely that you've got to take a little bit more care of. Essentially your feed is where all the pictures go. You can also upload videos and things like that, but that's the main bit that people are gonna see when they come.
0:09:23.2 EC: One other element that I think is important to note is hashtags. Which is... For those of you... I'm not gonna assume any level of knowledge here, it's a symbol above the three on your keyboard, which is hashtag. So hashtags, you put a hashtag symbol and then you put the whatever word it is without a space, that's actually how people search for things. So it's like your super highway or your Google Maps in the Instagram platform. If you wanna find something, you would search usually a hashtag. So when you're uploading a photo, you also need to be able to have a few hashtags in there, up to 30 hashtags per post, and that is really how people will find you, and it's just one of the ways that Instagram works. See you've got your bio, which is a little bit about you. You've got your feed, which is the photos and videos that are in your... The tiles on your feed. And then you've got hashtags, which is how people search for things.
0:10:17.0 KC: And how you can be part of a bigger conversation. So you're not just speaking to your own followers, but potentially you're speaking to anyone who has searched on #massage or #bodywork.
0:10:26.2 EC: That's exactly right. Which is really cool. And it means that you can get your message out to more people.
0:10:32.7 DB: Let's take a short break to hear a word from our sponsors. Anatomy Trains is happy to announce our return to the dissection lab in person, January 10th to the 14th, 2022 at the laboratory of anatomical enlightenment in Boulder, Colorado. We are thrilled to be back in the lab with Anatomy Trains' author Tom Myers, and master dissector, Todd Garcia, joint students from around the world and from all types of manual, movement, and fitness professions to explore the real human form, not the images you get from books. This is an exclusive invitation, email info@anatomytrains.com if you'd like to join us in the lab.
0:11:13.1 KC: ABMP members get 20% off the list price on all hand spring publishing titles, including the Accidental Business Owner by Kelly Bowers LMT. This book is your tool kit for growing and sustaining a health and wellness business. Visit handspringpublishing.com to learn about these and other books. ABMP members, visit abmp.com/discounts to access your discount code and save 20% on all this prices with free shipping to US and UK addresses. Find your next favorite book at handspringpublishing.com.
0:11:52.2 DB: Now, let's get back to the podcast. Okay, let's stay in that realm, that beginners realm. We're gonna hold stories and reels just for a second. So Elicia, for the new Instagram user, where does someone start? Give us a good week one goal for someone just beginning.
0:12:09.0 EC: So, first is create your account, open up the Instagram app, download it on your device, and start to use it. You need to write your bio and just post daily, because the more you post on the platform, the more you get used to all that work. And action precedes clarity. It's okay if it's a little bit all over the place at the start. Definitely follow other businesses. In fact, if you really wanna give this, if you're like, if you've made the big decision to go, "Right, I've never done this before, but I have seen there's some person created an account for me years ago, and I don't even know where the log in is, and I'm gonna just... I'll give this a crack", they suggest that you follow for 100 people a day, which allows you to get lots of traction. It's a huge... It's a huge investment, you don't have to do that many, but it's like you'll get bigger traction quicker if you're able to go and do that. So just go and follow 100 people a day in your area, in your niche, in your space that you can understand what they're like.
0:13:02.5 EC: Some ideas of your first post is, take a selfie, it's okay, it's Instagram, this is exactly where selfies are perfect for, and then introduce yourself. And we have a little formula for this that it's like, you can say something like, "Welcome to those that have followed me", so you post your photo and then you post it with a text. And it's... "Hi, I'm Elicia. I do or I'm a massage therapist. But what I really do is help people out of chronic pain." I started this because... I help people who... If this resonates with you, to get in touch by," you can either put your... You can kind of put a link like a website or something like that, so if you wanna be really cool on Instagram, you can can get people to send to a direct message or a DM, so you can put in there, if this resonates with you and you think that I can help send me a DM and everyone would be like, "Ah, you're just totally elaborate for Instagram. Wow. They're gonna direct messaging. Oh my goodness." And they can actually send to message to your inbox.
0:14:00.4 EC: Now, if you can even link them to Facebook and things like that, don't worry about all that kind of stuff for the first week, but it will look really cool if you introduce yourself and put send a DM people can send you a direct message. Some things that you can actually post in terms of ideas, take a photo of your massage table, take a one of the towels that are in your room, you have a photo of somebody drinking water, or your drinking water is as reminder to stay hydrated. Any products that you might sell. Maybe a hot tip, like here's me stretching with my favorite... So [0:14:35.5] ____ showing someone how to stretch through a door or something like that, like you can actually be quite creative and really educational, and that's what really appeals to me about how we can actually educate our clients on self-care and take the heartbeat of what it is that you do and put it through a social media platform.
0:14:53.7 DB: Elicia, should all of this content be professional only, is there a balance of me as a person, should I be doing personal like, "Hey, this is me out hiking on a day should there be a balance of that, or this is my professional Instagram page, and it's only gonna be about massage and body work."
0:15:11.4 EC: The way I would answers that is actually through stories. So how we would actually recommend that is that you have your professional massage and body work stuff that you post on your fate, which is the kind of the more curated, the more... Imagine that this is the train of thought that you have as a practitioner, this is what I do, this is who I help, this is how I help them, this is how I can help you. And then stories, which is another element of Instagram is kind of more your personal hashtag going for brunch, having my avocado and toast or going hiking in the mountains, which if you think about it, is totally in alignment with what we do as practitioners and living a healthy lifestyle et cetera, making sure that you're... You're still on brand kind of thing, which means you're still living inside the values of what it is, and what I mean by that is you're not kind of out on a Saturday night, having a few drinks with a few mates and maybe getting a little bit too crazy and posting that through your business page, that might not be quite so on trend for you as a massage practitioner, what you do wanna have is, yeah, going hiking in the mountains and that kind of... This is me relaxed on a Saturday, doing stuff with my family or with my friends, and that's totally okay.
0:16:22.6 KC: Tell us about stories, how are they different or better than a regular post and what type of content should be included in a story.
0:16:29.8 EC: So stories are no better or worse than posting, it's just a different element to the Instagram platform. So as I shared before, stories are a little bit more about you as the business owner. Even if you have a team and maybe you're not the main focus, the idea is that it's more, it's more personal, it's more bringing your own creative flare, it's also ethereal media, which means it disappears after 24 hours, so your feed stays where it is as long as you leave it up there, your stories actually disappear after 24 hours. Now stories are usually fun and creative, you can add music to them, you can add filters, Instagram loves it when we use different elements, the more elements of Instagram you use, the more it will reward you by showing that stuff, to more people, clever from a business point of view to get more users using more elements of the program, so other people will then use more stuff, great job. So the idea behind it is that you can be a little bit more personal. You can post stuff on there.
0:17:28.3 EC: Now, what is the cool thing that does happen with a story is that you can also highlight it, which becomes like a brochure on your feed, so when you go to your feed, you have a look at... You say your bio that you've written the 150 characters and underneath you'll see your feed of what you've created, there is some middle section that will actually allow highlights, which is where you take your story and go, "Oh, I'm gonna highlight that." So you might have things like client testimonials. So if a client has said, "I love this person, it's amazing," then you might say, "Thank you so much to so and so," you write something as a story, and so you share that to all the people that follow you fantastic, thank you, algorithms, for going out there. And then you can also highlight that and anybody shares that with you, and you put it through a story and you can highlight it to that particular path, you could also do a highlight of your team, for example, if you have one, or you could highlight different modalities that you do. So if you do Dry needling or Cupping or Yoga, or whatever it is that you're doing, you could actually highlight the different modalities. And it kind of becomes like a brochure, so that when someone comes to your feed, they could go, "Oh, great, so they do Cupping and they do Dry needling and they do this things, fantastic. So it gives them a little bit more of an understanding of who you are as a practitioner and what you offer as a business.
0:18:46.0 DB: So Elicia, let's talk about reels. This is something that I don't know very much about, I'm familiar with stories, but not quite that much with reels, what's a reel? And how could MTs use those effectively?
0:18:55.6 EC: A reel is Instagrams answer to TikTok? So TikTok was sort of started, got really popular in 2020 because a lot of people were at home doing nothing, and a lot of very funny and humorous people are using the platform. I love it. So it's a 15-second video, and because Instagram was like, "Oh, we don't want all this people leaving this platform, we'll just make it ourselves and bring them across," well played, and as I said, they will reward first fast followers, so the more we get on board with this, the quicker, the more traction you'll actually get on instagram platform, so our feed and stories are for our followers. So if people come along and find us and decide, "Yes, I wanna follow you for your great content." Fantastic. Reels are 15 second video that you create that's actually public. So it's a way of being able to say, "Hey, I do all this amazing stuff, and this is what I stand for," and being able to have more people follow you, so it was launched in Australia, and the US, instead of...
0:19:54.8 EC: We got it over here in August 2020, and it was a bit earlier for you guys, and you can effects, you can have sound effects, you can use... You can do dancing, you can have music, you can speak... They're just really fun and creative. For example, you could record... Just a couple of ideas, you could record a time lapse of you rolling all our towels for the day or the week, and setting up your table with all the sheets and the towels and the linen and stuff like that, and use that as a reel. It might have the song that's trending now with you doing that going, The life of a massage therapist or something like that. Well, for a lot of people, it's like, Well, how is this going to help the body? And I understand, but remember that this is fun and creative and it's okay to get outside your comfort zone and yeah, you might feel a bit dorky, but you didn't walk into a shop asking for a TikTok light did you? No, no, you get this great podcast to be able to learn some of these things, you go, Okay, I'm just gonna relax. There are some fantastic people out there using this platform.
0:21:00.1 EC: For example, if we talk stats, 'cause this is what I love, reels were launched in India, and there was about seven million people on the platform, and within one month of reels being released, they had 7.8 million people on the platform, all using it regularly, all uploading stuff, etcetera. So the idea behind it is that Instagram wants people to be on the platform more. So if they create something fun and entertaining and kind of slightly dorky in some ways, but kind of fun, then we can harness it as practitioners to be able to educate and teach.
0:21:32.7 KC: Okay, Elicia, so we're doing all this, we're putting all our effort, time, our love, passion, sweat into Instagram, how do we know if it's working? So I think if you've got a business account on Instagram, you also get analytics that come with that, how do you use those analytics effectively? How do you use that data?
0:21:50.9 EC: Look, it can be... You can literally analyse everything on any social video platform and spend all your time analysing the things that you did or didn't do, so there's really a few things that matter, and really it's getting a baseline for where you're at right now, and if you're just starting out, you've probably got zero followers and obviously, you're not reaching anybody, so there's kind of four things that we look at, and the first one is followers. So how many followers do I have? Now, Instagram is quite different to other platforms in that people follow and unfollow all the time, so if you get 10 followers in a week and you're like, Yes, and then eight of them unfollow you, please don't put... Please don't feel bad about that. It's really, really normal that people will actually go up and down, and they follow and unfollow all the time, it's just the way of Instagramers. And the next thing is impressions, and this is about how many likes per post.
0:22:44.5 EC: Now, Instagram a little while ago took out that feature in that when you go to a feed, you can't see how many people have liked it because it wanted to take around, "Oh, look at that because 21,000 people have liked it." No, Instagram doesn't want you to see that, it wants you to know if this is right for you to actually look at. So we can't actually see that unless we go to someone's page and kind of count them down, however we can see it in our analytics, so, "Oh that post got a lot of likes or that post got a lot of impressions," and so I can kind of see did people comment on it? Did someone share it, did someone save it, did someone direct message it to a friend, you can't see where that went, but you can see what has happened to it. The reach is how many of your posts are getting out to people, and this is often qualified by your hashtags.
0:23:30.9 EC: So remember we said use 30 hashtags? Gotta use 30 hashtags, as many hashtags as you can per post, and you can copy and paste them, so you might go, "Okay, these are the hashtags I'm gonna use," and you can copy and paste them into the note section of your phone and just add them in each time so you don't have to kind of sit there typing out, 'cause I had to do it at the start and I was like, "Really, who has time for this stuff? 'Cause I don't." And then one of my friends said, "You can just save it in your notes section of your phone," I'm like, "That's a clever human." So big, brain thinking, save it to your a notes section of your phone and kind of search through so that you've got that bulk and just import them each time or copy and paste them in each time. Discoveries, how many people are discovering you from what you're putting out there and if you're using things like your feed and stories and reels, more people are likely to discover you because the more parts of the platform you use, the more Instagram will reward you and actually show that to more people.
0:24:28.6 DB: Okay, let's bring the podcast to a close. Now that we've got the basics down, how can a massage therapist use Instagram as an effective marketing tool to attract new clients?
0:24:38.4 EC: So the first one is about following people, what this does is kind of build your audience and also help you to see what else is out there and what else is working, so follow 100 people a day, even if you're like, "That's a lot," just do it for the first seven days. So kind of getting your... It's just getting yourself into the Instagram platform, you can then invite people to follow you, so invite as many people as you can, family, friends, colleagues, old teachers, whoever you've got, and get them all to follow you, because even at the start, you just wanna get social proof that, "Yes, I'm not just a brand new business, I haven't just joined Instagram, no, I've been here for ages, look at this, it's amazing, there's all these people following me. "They may fall off, but at least you invite them as your... Well, I call them Santa's little helpers, people that help you kind of move through the journey. Share your story. So the first post can be about you as a practitioner in your story, why did you get into massage? Why is it that you love helping the kind of people that you do? Just really share your story of your journey into massage and why that's important for other people. Be consistent and be consistent for 30 days. So really it's about going, "Okay, I'm gonna choose the branding, that's how I'm gonna post, I'm gonna post regularly, I'm gonna do one story a day, I'm gonna do one image a day, and I'll see how I'll go from there."
0:25:57.0 EC: You can post like 30 stories or more every single day if you want to, but we're just starting week one, step one. Let's just... 101, that's basically what we wanna do. And the other thing in order to get clients is about having a call to action, so remember in some of your posts, book now, have your link to your website in your bio, which means you can put link in bio because... Instagram doesn't necessarily like links in posts, so you can put link in bio as the tag line and that's your call to action, so save time book online is a great call to action, and if you've got online bookings that you allow in your clinic, and then you can link them back to your bio so in your bio is your website, and then people can actually book because at the end of the day, "Yes, we wanna be helpful. Yes, we wanna educate. Yes, you wanna share the heartbeat of what we do, and we want to get clients from it." So being able to actually get them to call you to book whatever it is, however you like them to get in touch with you. Do you wanna get all fancy pants, go DM, send me a DM and I'll book you in now. Awesome, but that may not be where you're at, and that's okay. So link in bio is a great place to start.
0:27:04.4 DB: I wanna thank our guest today, Elicia Crook. Listeners, find out more information about Elicia at massagechampions.com. Listeners, when I'm not working on the ABMP podcast, I work with the communication services team at ABMP to produce Massage & Bodywork magazine. Our goal is to bring you insightful technique articles and valuable feature stories about the issues that are important to professional massage therapists and body workers. A print subscription to the magazine is included with every ABMP membership, and an online edition to the magazine is free to the profession at massageandbodyworkdigital.com. Thanks, Elicia and thanks Kristin.
0:27:37.7 KC: Elicia, thank you so much. That was such great content and information, we really appreciate you being here.
0:27:43.4 EC: Thank you guys so much for having me, it's my pleasure.
[music]
0:27:50.6 KC: Members are loving ABMP Five-Minute Muscles and ABMP Pocket Pathology, two quick reference web apps included with ABMP membership. ABMP Five-Minute Muscles delivers muscle-specific palpation and technique videos plus origins, insertions, and actions for the 83 muscles most commonly addressed by bodyworkers. ABMP Pocket Pathology created in conjunction with Ruth Werner, puts key information for nearly 200 common pathologies at your fingertips and provides the knowledge you need to help you make informed treatment decisions. Start learning today. ABMP members login at abmp.com, and look for the links in the Featured Benefits section of your Member home page. Not a member, learn about these exciting member benefits at abmp.com/more.