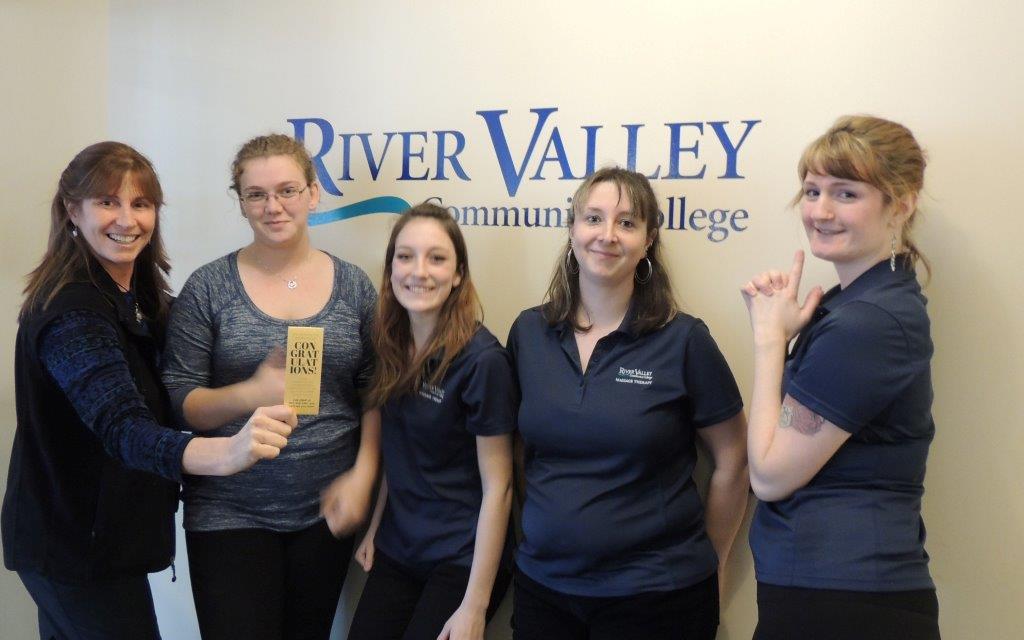 Sue Prasch (left) and the team at River Valley Community College show off their winning ticket.
The first recipients of an ABMP School Forum golden ticket, entitling the bearer to free admission to any of the three ABMP School Forums, have come forward. Sue Prasch, Program Director and Professor at River Valley Community College in New Hampshire, is the first winner. That means there are only two more golden tickets left in the packets recently mailed to massage and bodywork schools.
The new theme for 2016 is "Cornerstones for School Success" and includes sessions and topics designed for school owners, directors, admissions representatives, instructors, career services counselors, and curriculum designers. Registration for any of the ABMP School Forums—Memphis, TN; Scottsdale, AZ; or Philadelphia, PA—is $199.
Prasch plans to attend the Philadelphia ABMP School Forum.
More information, including a full schedule of events, is available at www.abmp.com/abmp-school-forums.
Congratulations, Sue!