The International SPA Association (ISPA) will present the 2018 ISPA Visionary Award in memory of Lori Hutchinson at the 28th annual ISPA Conference & Expo at the Phoenix Convention Center in Phoenix, Arizona, September 24­–26.
The ISPA Visionary Award is presented each year to someone in the spa industry who has made significant contributions to both the definition and positive movement of health and wellness over the lifetime of their career.
ISPA writes: "Hutchinson began her career at San Francisco's Stanford Court Hotel in 1978, and in 1982 she opened Campton Place Hotel as director of human resources. Lori founded Hutchinson Consulting in 1993 and shaped it into a global leader in hospitality management recruiting. One of her first recruits was her husband, where together they worked to expand their business into new areas – principally the worldwide spa industry—and develop the winning team that now represents their brand so well. Lori served as a member of the board for the International SPA Association from 2007 to 2010, passing away in 2016 after a battle with cancer. Lori and Bill's legacy of building Hutchinson Consulting on the foundation of integrity and quality has secured its future as a valued and recognized team in hospitality leadership."
"Lori's energetic spirit was a bright light as she served on countless task forces throughout the years and made an impact on the spa community both personally and professionally," says ISPA President Lynne McNees. "We are so honored to be able to celebrate her life and the impact she made on so many in the spa industry."
"What set Lori apart in all aspects of her life was her genuine, unfeigned, expansive love of people. She reached out, she made connections and she absolutely adored small world stories," says Bill Hutchinson. "This award is a wonderful and apt tribute to Lori. She was a visionary. She envisioned career paths for people and helped them get there."
The ISPA Board of Directors voted on this decision at the January Board Meeting. The award will be accepted on stage during the Conference's opening General Session by Hutchinson's husband, Bill, and her two children, Kate and Tucker.
For more information about the 2018 ISPA Conference & Expo, visit www.attendISPA.com.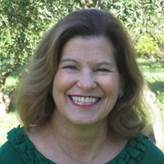 Lori Hutchinson's memory will be honored with the ISPA Visionary Award at the 2018 ISPA Conference & Expo from Sept. 24–26 in Phoenix, Arizona.