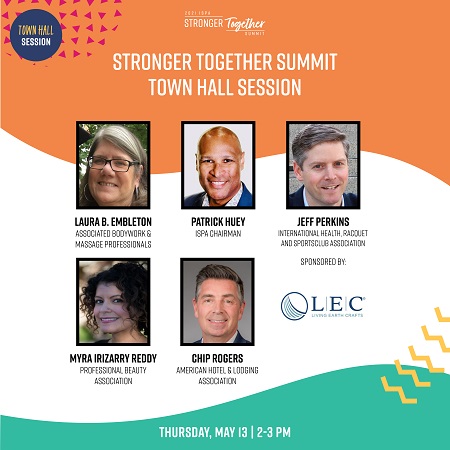 Laura Embleton, ABMP's director of government relations, will be part of a town hall session at ISPA's Stronger Together Summit. The Summit is taking place May 10–14, and the session is on Thursday, May 13.
The event promises "a one-of-a-kind virtual event that includes in-depth Town Hall discussions on essential topics, interactive Knowledge Builder sessions led by trusted industry experts, and inspirational Power Sessions featuring world-renowned speakers and thought leaders."
Registration is $129 for ISPA members and $479 for nonmembers at experienceispa.com.
ISPA, or the International Spa Association, is an organization dedicated to advancing the spa industry by providing invaluable educational and networking opportunities, promoting the value of the spa experience and speaking as the authoritative voice to foster professionalism and growth.