In the midst of the challenges we are all collectively facing, we wanted to share something that we felt was a bright spot.
As part of ABMP, ASCP, AHP, and ANP's commitment to sustainable business practices, our offices in Golden, Colorado, recently completed efficiency upgrades to reduce our energy consumption.
The project, which began in late 2019, includes the installation of 305 solar panels on the office's roof. All lightbulbs in the building were replaced with energy-efficient LED bulbs as well. The 305 solar panels generate 122 kilowatts of electricity, helping offset about 25 percent of the building's energy consumption.
While our team is currently working from home to support our members and comply with Colorado's Safer at Home guidelines, we look forward to a time in the future when we can work together on your behalf from our greener office.
Check out these before and after photos of the solar panel installation:
Before: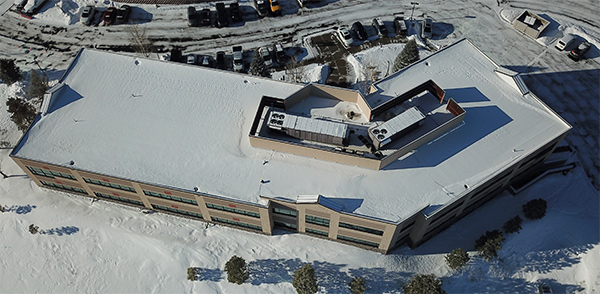 After: