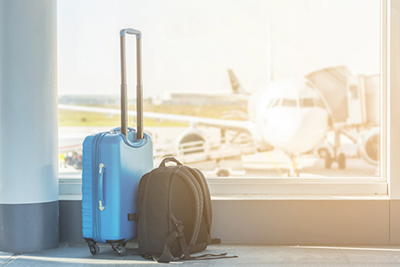 ABMP's Government Relations Director Laura Embleton has had a busy December! She started off the month heading to West Virginia to speak with their board of massage therapy about issues massage therapists are facing across the country and to hear their thoughts about potential updates to their practice act.
From there, she traveled to Harrisburg, Pennsylvania, to meet with the Pennsylvania Board of Massage Therapy. The board is finishing up a review of the rules. ABMP was glad to be there to make comments and suggestions during this year-long, rule-making process.
The week before Christmas, Laura was in Austin, Texas, at the Massage Therapy Advisory Council with the Texas Department of Licensing and Regulation, where she advised the board about a uniform regulation of bodywork therapists—going to 300 hours for schools—and creating a Texas exam in place of the MBLEx.
She is wrapping up the year in Oklahoma City with the Oklahoma Massage Therapy Advisory Board, where they are finalizing an autumn-long revision of their rules.
And it doesn't stop there—2019 starts off with a bang! In the second week of January, Laura will be heading to Delaware, where they are still working on rules with regard to establishment licensing; then to Washington State, where they are looking at rule revisions; and finally to Minnesota, where ABMP is working with a coalition to look at licensing.