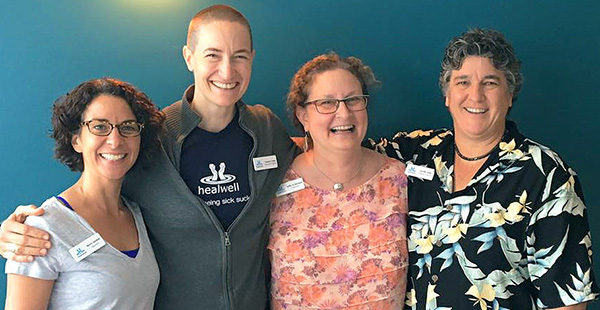 Healwell is a growing team of massage therapists who work with children at Children's National Hospital and also with adults at numerous other hospitals and clinical facilities. Healwell trains massage therapists across the country. It was founded in 2010 by Lauren Cates and Brenda Teal.
Healwell offers continuing education for massage therapists and other health professionals to support meaningful integration of massage therapy, as well as interprofessional collaboration and self-awareness in effective and sustainable caregiving. Its team of specially trained massage therapists collaborate in care and partner with hospitals to create and conduct research about the feasibility and effect of massage therapy on people living with illness.
Healwell is a nonprofit organization based in Arlington, Virginia. You can learn more about its programs at www.healwell.org.
ABMP members can watch Lauren and Kerry's new webinar, "Introduction to Hospital-Based Massage Therapy," in the ABMP Education Center here.
Read the article in the November/December 2019 issue of Massage & Bodywork in the digital edition here.