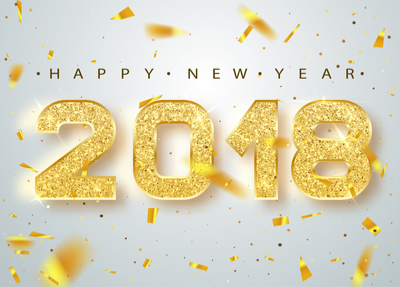 Happy New Year!
As we all struggle to make the mental switch from 2017 to 2018 in our correspondences and check ledgers, it's the perfect time to offer our assistance with those New Year's resolutions you're working on. Here are a few of our favorite articles and resources for helping you reach your 2018 goals.
Resolution #1: I will grow my business in 2018.
Start with this great article from industry leader Eric Brown: "Your Best Year Ever." While originally written in 2013, this marketing road map gives excellent, and timeless, month-by-month advice on how to really move the needle on your business success.
Resolution #2: I will take better care of myself in 2018.
In addition to content found in our Savvy Self-Care column, which runs in each issue of Massage & Bodywork magazine, we devoted an entire issue of the magazine to therapist self-care in 2017. Read our award-winning May/June 2017 issue to remind yourself why self-care matters so much to those who help others.
Resolution #3: I will invest in continuing education in 2018.
You need look no further than ABMP's Online Education Center for an array of webinars, ebooks, and other resources to expand your knowledge base. From Ben Benjamin, Thomas Myers, and Erik Dalton to Judith Aston, Carole Osborne, and Gayle MacDonald, we've got the biggest names in the field represented in our continuing education library. And ABMP members get their CE free! Log in to start exploring today.
Resolution #4: I will improve my relationship with money in 2018.
Absorb the fantastic advice offered by Mindful Money columnist and massage therapist Jennie Hastings. Since January 2016, Hastings has been helping Massage & Bodywork readers examine their beliefs, and challenges, with money. Start with her first column, but don't stop there. Check out her full catalog of Mindful Money columns in our Massage & Bodywork archives. (Want to take it a step further? Log in to www.abmp.com to check out all the product and service discounts you receive as an ABMP member and start saving today!)
—Karrie Osborn is senior editor for Associated Bodywork & Massage Professionals.