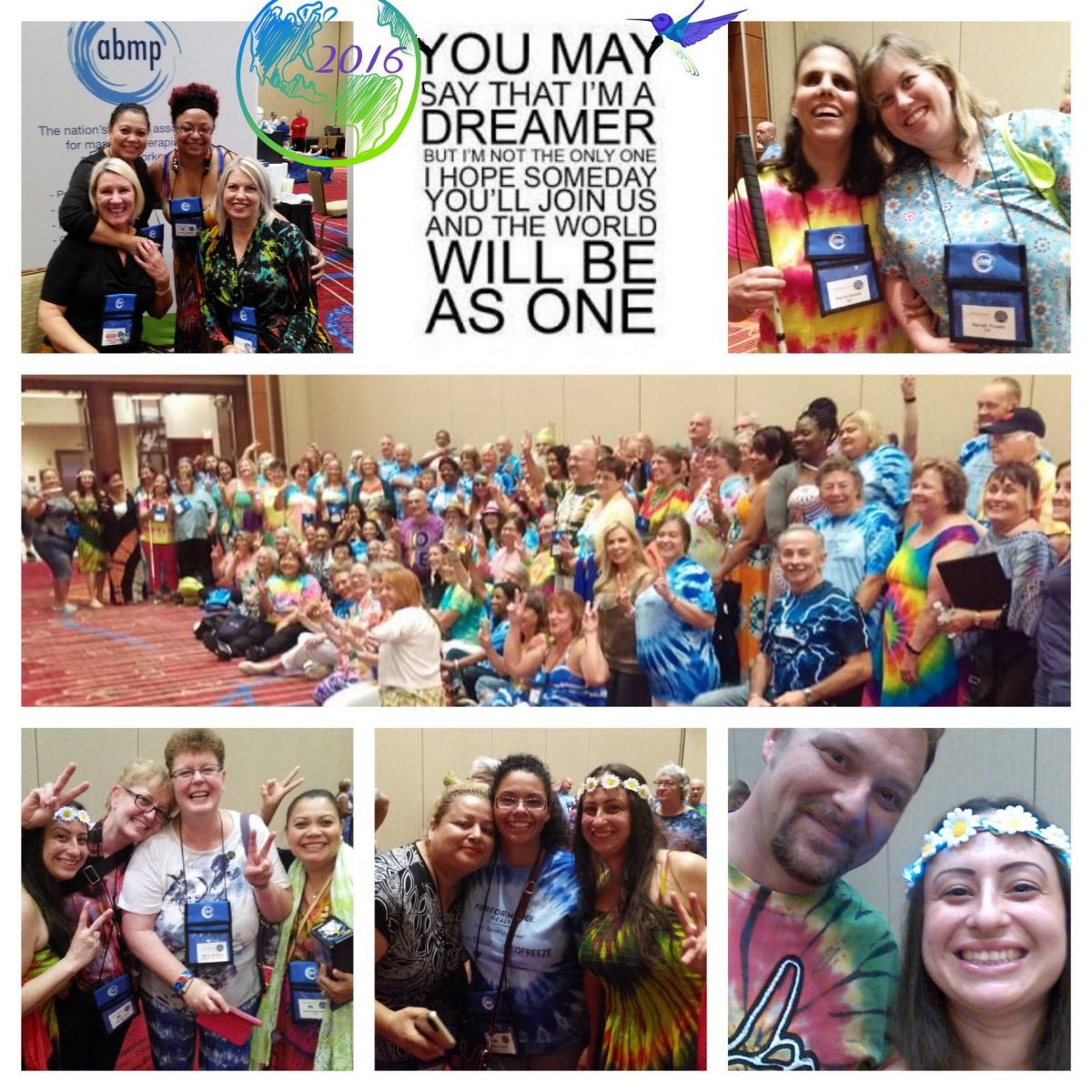 Join ABMP on the road in May and collect your CEs.
We are excited for this year's spring massage therapy conferences! In May there are two wonderful opportunities for massage therapists to connect, learn, and rejuvenate. And we're excited to welcome you to these opportunities.
• World Massage Festival, May 7–10, Cherokee, North Carolina.
This annual festival is hosted in the beautiful Harrah's Cherokee Casino Resort. It's funky fun and packed full of continuing education and networking. This year's keynote is Anita Shannon, of ACE Cupping, featured Sunday evening, May 7. Other noted educators include Laura Allen, Judi Calvert, Nathalie Cecilia, Vivian Madison-Mahoney, Don McCann, Jenny Ray, and James Waslaski. The World Massage Therapy Hall of Fame induction is Monday evening, May 8, and always draws a crowd of Hall of Fame members and their fans. Then Tuesday night is karaoke night, where everyone joins in the fun and dances to their favorite music. Each day at 12:30 p.m. there are giveaways on the trade show floor. The poignant closing ceremony on Wednesday evening is the perfect ending to this bonding, inspiring festival. ABMP is proud to be the 2017 Association of the Year. Come see us in the exhibit hall and celebrate!
• American Massage Conference, May 18–21, Virginia Beach, Virginia.
The beautiful Virginia coastline is the scene of this year's AMC, and ABMP is proud to be the Global Education Sponsor once again. Sports massage legend Benny Vaughn is this year's keynote and takes the stage at 9:00 a.m. Friday. That day is also free student and educator day. And there's a free ABMP Instructors on the Front Lines workshop Friday as well (www.abmp.com/events/details/IA-051917). This year's educators also include James Waslaski as well as many Massage & Bodywork magazine contributors, such as Felicia Brown, Til Luchau, Heath and Nicole Reed, and Eric Stephenson. Once again your ABMP friends will be waiting for you on the trade show floor Friday through Sunday. Come by our booth and catch up with us. And make sure you don't miss the Facebook party on Friday evening!