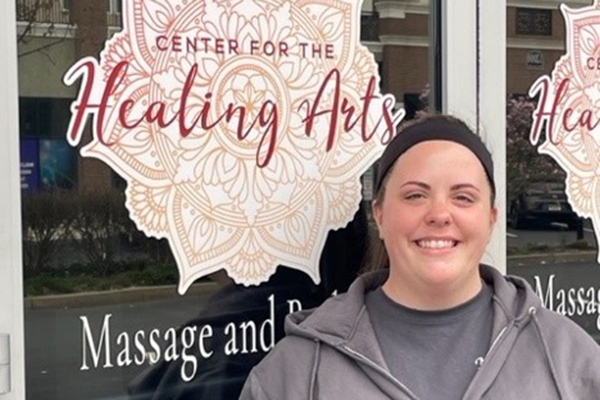 The April recipient of the Associated Bodywork & Massage Professionals (ABMP) $5,000 Monthly Student Scholarship is Shawna from the Center for the Healing Arts in Voorhees, New Jersey. We wanted to share a little bit of Shawna's story.
ABMP: Why did you go to massage school?
Shawna: I am dedicated to helping others in a way that they can't help themselves. I often find that I feel best when I know that I made someone's day and made them happy.
ABMP: What is your career focus?
Shawna: My career focus is to learn all I can in massage school. After graduation and licensing, I want to grow in my profession by gaining more knowledge and experience. I can potentially see myself starting my own business.
ABMP: What does winning the scholarship mean to you?
Shawna: I was very happy and surprised by winning the scholarship. This scholarship means a lot to me; it's a sign from the universe that I am following my purpose and I'm on the right path. I started massage school five years ago, and my career was put on hold so I could take care of my mom in her end stages of life. This second time in school is bittersweet, being reminded of how much she supported me emotionally the first time. Winning this scholarship makes me feel like she is with me and still supporting me. It's like a sign from heaven.
Congratulations, Shawna!
One lucky participant will be randomly selected for the $5,000 scholarship each month. To be eligible, students must be enrolled in an entry-level massage program and sign up for free ABMP membership at abmp.com/students! Current ABMP Student members are automatically entered to win.
Learn more about the ABMP Student Scholarship at abmp.com/updates/news/abmp-invests-future-massage-bodywork-profession-enhanced-scholarship-students.
RELATED RESOURCES
ABMP Exam Coach Plus: MBLEx Practice Tests and Study Guide