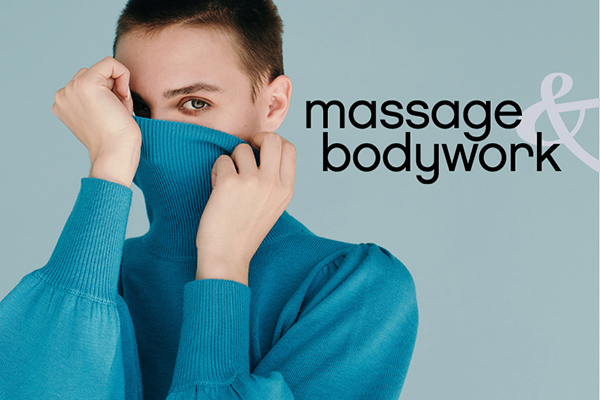 The newest Massage & Bodywork magazine CE course, "2022, Issue 6: Massage & Bodywork Magazine November-December 2022," is available in the ABMP Education Center to read and earn 2.5 CE hours.
Massage & Bodywork magazine is a thought leader in the field of massage therapy and is distributed broadly—both directly to members of Associated Bodywork & Massage Professionals and to the entire field through its free digital edition. With each issue, M&B readers are exposed to a variety of pertinent and timely information affecting not only their practice, but the profession as a whole. From specific hands-on techniques, to recent research on touch therapies, to practice- and business-building ideas, Massage & Bodywork offers readers vetted, informed material that ties back to a practitioner's hands-on work. The ABMP Massage & Bodywork magazine CE courses allow learners to earn CE credit by reading the issue and passing an online quiz.
In this issue and CE course, consider the appropriate practices it takes to work with clients who have fibromyalgia, learn tips for using your feet more effectively in your work, explore the importance of boundary setting with inappropriate clients, and learn more about muscle motor points and their relationship to tonic acupressure points. This issue also includes information on the fibularis longus and serratus anterior, the importance of having disability insurance, how to practice decompression breathing, supportive self-care movements you can do between sessions, and techniques to ease the sacroiliac joints.
The November-December 2022 issue of Massage & Bodywork features contributions from authors Laura Allen, Ben Benjamin, Christy Cael, Cal Cates, Erik Dalton, Allison Denney, Allissa Haines, David Lobenstine, Whitney Lowe, Til Luchau, Douglas Nelson, Heath and Nicole Reed, Michael Reynolds, Mary Kathleen Rose, Marisa Savino, Ruth Werner, and Cindy Williams.
The ABMP Education Center, where ABMP members earn free CE, is home to 750+ online massage and bodywork CE hours. These on-demand courses are also available for nonmembers to purchase as individual courses or in discounted multicourse packages.