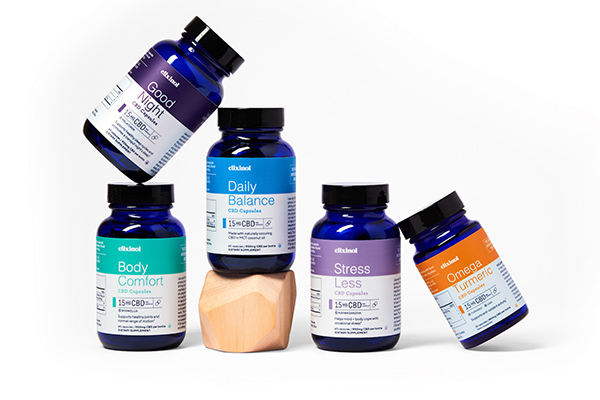 The following blog post is sponsored by Elixinol.
We spoke to Melissa Davis, Director of Education, about what makes Elixinol a great product for massage therapists.
Welcome to the ABMP family. Tell us a bit about Elixinol.
A global brand, Elixinol was one of the first CBD brands in the market. Our founders started working with hemp more than 25 years ago with a focus on food and textiles. In a sense, we were leading the industry before there was an actual industry. Our mission from day one has remained the same—improve people's lives through the power of cannabidiols. We believe in providing high-quality CBD products that deliver real results to real people. It is that simple. We provide wellness solutions to people around the world, and we love what we do.
The CBD market space is a crowded one. What differentiates Elixinol?
Aside from our global presence and our history, Elixinol goes above and beyond when it comes to product efficacy and transparency. As members of the US Hemp Authority and US Hemp Roundtable, we are invested in this industry and we want to be the example of what retail partners should expect from CBD brands. All our products are third-party tested and include clear Certificates of Analysis for every bottle we sell.
Education is also a top priority for Elixinol.
We have an extensive education section on our website. We have a dedicated customer service team at our Colorado headquarters. Additionally, we have our own education team that is available to our retail partners as they look to inform their teams and customers about our products. There is a lot of misinformation in the marketplace right now, and Elixinol is taking the time to educate and work with our partners to help overcome these challenges.
Additionally, Elixinol is extremely thoughtful when it comes to the formulations of our products. We take a research-backed and thoughtful approach to product design. Elixinol has an entire line of functional CBD capsules that target a specific need. Each formulation has been blended to specifically target areas in which CBD has been shown to help. From inflammation and stress management to sleep and daily balance, our capsules are easy to use, accurate, and of the highest quality.
What can Elixinol offer to ABMP members?
We want to be a great partner to the members of ABMP. At Elixinol, we make it our business to help grow your business, while at the same time helping your clients feel better. Providing clients with the education and tools they need to be their best is why we are all in the wellness business.
Elixinol offers strong and flexible pricing structures for our retail partners. We also provide marketing support, collateral, and free samples. In addition, we have an excellent drop-ship program that allows our partners to increase their revenue without having to keep the stock on hand. We will actually ship to the customer for you.
We truly believe in our products and the reviews we get from our customers speak for themselves. We hope all ABMP members take advantage of our ecommerce member offer of 20 percent off to try the product for themselves.
ABMP members: Visit abmp.com/members/discounts for your 20 percent off discount code.