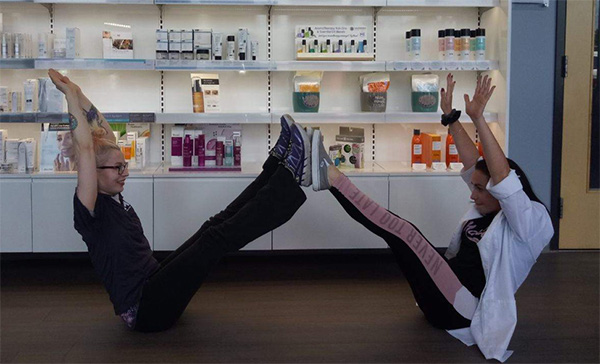 The following blog post is sponsored by Massage Envy.
As a bodywork professional, you know how important massage is to overall health and wellness. Having the ability to help and heal others is likely why you entered the profession in the first place. So, you probably cringe when massage is pigeon-holed as a luxurious way to relax because you know it's so much more than that. Despite that, massage still isn't a consistent part of most mainstream conversations about health and wellness. But before you resign yourself to the grassroots approach of promoting the benefits of massage one conversation at a time, there is some good news.
Recognition of massage therapy as part of an integrative approach to health care is growing. For example, earlier this year the Department of Veterans Affairs issued qualification standards for hiring massage therapists in the Veterans Health Administration. This is a big signal that massage therapy is starting to get more of the national recognition it deserves.
Massage Envy is also promoting massage as an integral part of health and wellness. On September 21–22, Massage Envy became the first U.S. sponsor of World Wellness Weekend (WWW) with President and CEO Joe Magnacca serving as the U.S. ambassador. WWW was created in 2017 by Jean-Guy de Gabriac, CEO of Tip Touch International, to encourage people across the world to participate in activities that strengthen the mind, body, and spirit. Connecting massage to a worldwide event celebrating wellness is a natural fit. "It is truly an honor to have Massage Envy join this effort," de Gabriac said. "Built on the foundation of helping people feel their best, Massage Envy has made therapeutic massage services and skin care solutions accessible to a network of more than 1.5 million members in franchised locations nationwide. They are the ideal partner to help us share the positive message about WWW." And for the 35,000+ wellness professionals—including massage therapists—employed in Massage Envy franchised locations nationwide, this was an exciting chance to educate the public on everything massage has to offer, which is so much more than relaxation.
Explore careers at Massage Envy franchised locations at jobs.MassageEnvy.com and do more of what you love.
About Massage Envy:
Massage Envy, based in Scottsdale, Arizona, is a national franchisor and does not independently own or operate any of the Massage Envy franchised locations nationwide. The Massage Envy franchise network, through its franchise locations, is the leading provider of therapeutic massage and skincare service. Massage Envy franchisees are, collectively, the largest employer of massage therapists and estheticians, with more than 35,000 dedicated wellness professionals that provide best-in-class service to over 1.65 million members. Founded in 2002, Massage Envy has more than 1,150 franchise locations in 49 states that have together delivered more than 100 million massages and facials. For more information, visit www.MassageEnvy.com, or follow us on Instagram, Twitter, and Facebook at @MassageEnvy. Each individual franchised location, not ME SPE Franchising, LLC ("MEF") or any of its affiliates, is the sole employer for all positions posted by a franchised location, and each individual franchised location is not acting as an agent for MEF or any of its affiliates. Hiring criteria, benefits, and compensation are set by each individually owned and operated franchised location and may vary from location to location. © 2019 ME SPE Franchising, LLC.