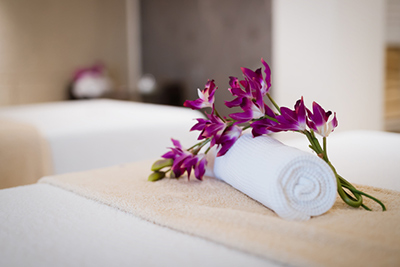 I love to say yes to members! Actually, all of us here at ABMP do. "Yes, we can help you." "Yes, we have that member benefit." "Yes, you're covered!" So, this year we're pleased to help more members say yes to ABMP's Business Personal Property (BPP) insurance. We're proud to offer this crucial add-on to members, particularly after last year's devastating hurricane and forest fire seasons across the United States.
It's part of my position as ABMP vice president of communication to connect with members in times of need and find ways ABMP can help them recover. I find that in times of natural disasters, many individuals think their ABMP membership includes this kind of business contents coverage—and it doesn't. This option is in addition to ABMP's exceptional liability insurance coverage that comes with our Certified, Professional, Practitioner, and Student memberships, which includes $6 million in coverage for professional, general, and product liability and includes a clause that protects you in the event you damage someone else's property, but it isn't designed to protect your property. And when a storm or forest fire is headed your way, it's too late to plan for coverage.
While it's easy to wrap your mind around needing such insurance to cover natural disasters, you may be as surprised as I was to learn that a good many BPP claims ABMP receives are because of incidents such as cars crashing into practices, theft while traveling, fires from lit candles, and floods from broken pipes. ABMP's Risk Management Manager Debbie Higdon knows this all too well. I was amazed by her stories about the incidents she's handled on behalf of our members for more than 24 years.
So, as this year's hurricane season settles in and temperatures continue to heat up across the country, we look forward to helping you and saying, "Yes, we're here for you" in case you need to file a claim. For more information, check out this Massage & Bodywork feature.
—Leslie A. Young is vice president of communication for Associated Bodywork & Massage Professionals