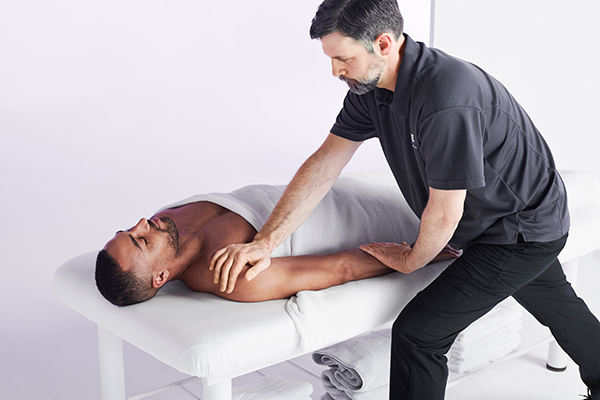 The following blog post is sponsored by Massage Envy.
Every Body is Waiting for You
The massage profession—like so many others—was faced with an unprecedented challenge in the last year. But the Massage Envy brand is proud of the work that franchised locations have done to promote a safe environment. The Massage Envy brand worked with a scientific consulting firm to conduct a deep, holistic review of the brand standards targeted at sanitation and infection prevention and control. Here are just a few of the brand standards Massage Envy franchised locations are required to follow to help promote health and well-being:

Required employee training
in infection control and prevention.

Hygiene protocols
including 60% alcohol-based hand sanitizer
throughout the facility.

Mandatory sanitizing protocols
covering the cleaning and disinfecting of
all surfaces, equipment, and tools.
So if you're ready to do more of what you love at a Massage Envy franchised location, get ready for lots of clients, a culture of health and safety, and peace of mind.
Learn more about Massage Envy franchised location careers and apply at jobs.MassageEnvy.com.
About Massage Envy:
Massage Envy, based in Scottsdale, Arizona, is a national franchisor and does not independently own or operate any of the Massage Envy franchised locations nationwide. The Massage Envy franchise network, through its franchise locations, is the leading provider of therapeutic massage and skincare service. Founded in 2002, Massage Envy has more than 1,110 franchise locations in 49 states that have together delivered more than 100 million massages and facials. For more information, visit www.MassageEnvy.com or follow us on Instagram, Twitter, and Facebook at @MassageEnvy. Each individual franchised location, not ME SPE Franchising, LLC ("MEF") or any of its affiliates, is the sole employer for all positions posted by a franchised location, and each individual franchised location is not acting as an agent for MEF or any of its affiliates. Hiring criteria, benefits, and compensation are set by each individually owned and operated franchised location and may vary from location to location. © 2021 ME SPE Franchising, LLC.