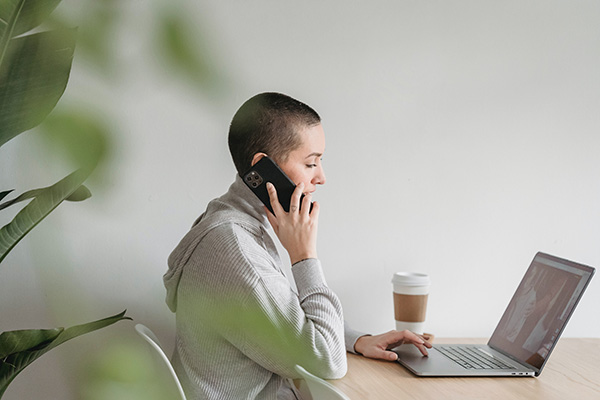 By Karrie Osborn
"Get a doctor's note." That has been the mantra for decades as massage therapists have navigated how to deliver the best, most ethical care to their clients. Erring on the side of getting a doctor's permission before working with certain clients with more complex conditions was the advice most widely shared. But the tide is shifting.
Massage & Bodywork author Allissa Haines wrote a blog about MTs seeking a doctor's permission in 2021, in which she wrote, "It is our job to decide whether we can apply a safe and effective massage to a person with any particular medical complication or issue. It is our job. We are the ones with the massage training. We are the ones who can and should know how to adapt a massage to be safe." She says a doctor cannot be expected to make safety decisions around a modality they likely don't know much about.
Pathology expert and fellow Massage & Bodywork author Ruth Werner worked with Haines to create language around this topic, most specifically how to discuss a client's condition with doctors. The two came up with a Physician's Consult form that massage therapists can use when conversing with doctors about clients. In addition to a template, a sample form was also created to show the nuance of these conversations. ABMP members can log in to their account to access these forms.
The topic surrounding "permission" was deemed important enough that Werner wrote an article about it for Massage & Bodywork in the January/February 2023 issue, and she also joined us for a recent ABMP podcast to get deeper into the conversation.
Additionally, Werner developed a CE course on the topic, "A Doctor's Note is Not Good Enough . . . And What is Better," for those who want to explore the topic even further.
It's hard to break old habits, but getting permission from others about the work you know best is not a sustainable answer. Both Haines and Werner say massage therapists need to use critical thinking skills when it comes to client care. And while conversations with a client's medical team might be warranted from time to time, conversation does not equate to permission. We hope these resources help massage therapists rethink and reframe their relationships with the medical community when it comes to delivering the best client care.
Related Topics
Other Articles from Ruth Werner:
• "Working with Invisible Pain: The Sustainable Practices MTs Can Use to Help Clients with Fibromyalgia"
• "Unpacking the Long Haul: What You Need to Know about Massage Therapy and Long COVID"