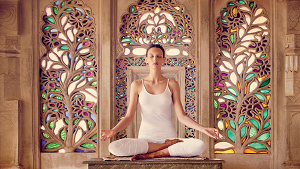 ABMP members, we have compiled August's top 5 webinars so that you can learn popular subject matter at your convenience! These videos provide hands-on massage techniques that you can immediately apply to your practice. Watch the webinars on demand in the ABMP Education Center, then take a short quiz to earn free CE hours.
Our most popular webinars from last month are as follows:
Ethics: Preventing Sexual Misconduct in Massage Therapy with Ben Benjamin: This ethics course addresses the critical topic of sexual misconduct in massage therapy. Viewers will learn the definition and history of sexual abuse, how to maintain sexual boundaries in draping and quality of touch, and the warning signs of predator therapists. Ethical guidelines for schools, spas, clinic owners, therapists, and clients are given to prevent sexual, physical, and emotional harm in massage therapy. Use this webinar as your guide to create a safe and ethical practice.
Fibromyalgia: The Invisible Disease with Ruth Werner: Fibromyalgia syndrome is the second-most commonly diagnosed musculoskeletal disorder in the United States—only osteoarthritis is diagnosed more often. Yet, little is well understood about this common condition—including that it turns out NOT to be a musculoskeletal disorder. This course will examine current thinking about the etiology of fibromyalgia and implications for the safe and effective practice of massage therapy for our clients who live with this challenging condition.
Self-Care for Your Wrists and Upper Body with Sunny Klaber: Save your wrists! Join instructor Sunny Klaber for a dynamic self-care webinar that focuses on career-saving wrist and upper-body techniques. Follow along as she guides you through exercises to enhance your strength, balance, and stability including demonstrations of the Anusara Universal Principles of Alignment, a series of shoulder stretches, and a yoga flow for the upper body with a focus on the wrists and shoulders. You'll finish this webinar with techniques you can immediately integrate into your self-care routine.
Ayurvedic Holistic Philosophy and Chakra System with Marc Zollicoffer: Ayurveda is an ancient Indian healing tradition that has been practiced for more than five thousand years and continues to influence the world today. This course explores Ayurveda's holistic framework and foundational concepts to help you understand the complex nature of health and wellness. In addition, this course introduces you to the basics of the chakra system and concludes with a guided meditation. These ayurvedic concepts will help bring a holistic perspective to your practice.
Myofascial Techniques: Sciatica, A New Look with Til Luchau: Join Til Luchau in this engaging and practical webinar to learn new ways to assess and address sciatic pain. Drawing from up-to-date perspectives and recent research on pain and neuroinflammation, Til walks us through a chapter from his best-selling book, Advanced Myofascial Techniques Volume II, and shares valuable tips, clear concepts, spectacular 3D animations, and multiple hands-on techniques from actual training sessions.