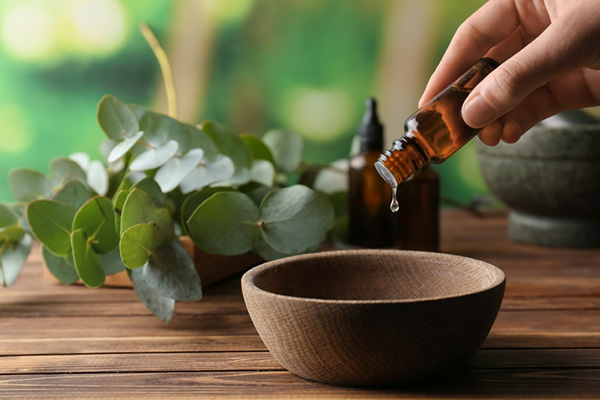 The following blog post is sponsored by Earthlite.
Earthlite is thrilled to have added TARA Spa Therapy to its portfolio of brands last year. Tara Grodjesk, president and founder of TARA Spa Therapy, brings over 30 years of experience in formulating natural and organic massage, spa, and wellness products for professional use and home-care practice. And she now brings this expertise to Earthlite to provide your clients exceptional products to support your professional work and to encourage self-care at home.
Essential Oils
We believe in the power of essential oils. Incorporating aromatherapy into your practice and making these products available to your clients to support their own self-care each and every day makes your healing impact even more effective. The added benefit to you is a boost in income. When you recommend to your clients products that extend the benefits of your therapy, you are providing a greater service and also an opportunity to generate additional revenue. It's truly a win-win. Essential oils and our collection of Holistic Alchemy healing tools support overall well-being, and we believe they are to be treated with reverence and respect.
Aromatherapy
Aromatherapy does not mean asking the client, "What flavor would you like? Here, smell it from this bottle." This reduces aromatherapy to a "flavor" choice, like candy or ice cream, communicating the message that the treatment is playful or superficial. When the decision of which blend to use in a massage is based solely on scent, it becomes more about perfumery than delivering healing, therapeutic benefits that affect the body's physiology.
Wellness
In wellness programs, our objective should be to deliver not only a pleasant and relaxing experience but to deliver therapeutic efficacy. If wellness is our framework, then a lightly scented oil cannot be considered the same caliber as therapeutic-grade blends that have been traditionally used in aromatherapy massage and skin care to help restore balance and well-being physically, emotionally, and energetically. While aromas of essential oil extractions have an effect on the neurology and physiology of the body, most spas and massage clinics today approach aromatherapy like perfumery. If the client likes a pretty scent, we will use it on them in treatment, with little regard to the intention of the treatment, any health concerns the client has, or how to take the massage beyond relaxation and elevate it to deliver even more profound therapeutic benefits. There are many essential oils that have a chemistry that positively supports vital organ function, and yet they might not smell pretty. If, however, we educate the client on how this essential oil blend will support lymph drainage and stimulate circulation, bringing oxygen to the cells, even if it doesn't smell as pretty, they will want to choose that blend for its therapeutic value. And if we offer a home regimen and products, we extend the therapy and help sustain the results. Our clients learn ways to care for their common aches and pains beyond the relief they gain from a single massage treatment.
The payoff of investing in therapeutic products and offering them to take home will result in greater client loyalty, retail revenue growth, and added credibility to your services.
EARTHLITE's new line of essential oil single-notes and blends contain 100 percent organic oils extracted from botanicals sourced around the world. While there is much variance in the quality of essential oils in the marketplace today, EARTHLITE is committed to procuring only the purest essential oils available. Our intention is to deliver the best results in massage, spa treatments, and home-care rituals.
Essential oils are part of our newly created Holistic Alchemy line, which includes a diffuser with Bluetooth speaker, a wooden self-massage and reflexology tool kit, therapeutic eye pillows, a neck wrap, and a comfort pack.
Our eye pillows are made of 100 percent pure silk, which is cooling and soothing for stressed and tired eyes. Each pillow is fi­lled with Earthlite's proprietary aromatic herbal recipe to calm the mind and relax the body. Additional washable pillowcases are available. The neck wrap and comfort pack can be used hot or cold. When used hot, they release moist heat, which is even more beneficial than the dry heat produced by electric warmers, for example. These are great items to use at home that will comfort and ease everyday stress and tensions.
Use code AROMA25 for 25% off your first essential oil or Holistic Alchemy purchase, including our NEW eye pillows. To order, visit earthlite.com/holistic-alchemy.
Plus, get a FREE one-hour Aromatherapy Basics course.