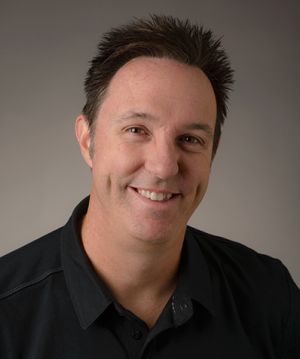 Our Advice from the Pros series of blog posts will highlight one of the leaders in the massage and bodywork field once a week. Eric Stephenson is our featured expert this week.
Eric Stephenson creates continuing education focused on career longevity, working with some of the most respected names in the wellness industry throughout the United States, Canada, Asia, and the Caribbean. His new video, "Intelligent Deep-Tissue Massage," was released in May 2017.
My most effective client retention strategy is …
Eric Stephenson: To educate and invite every single client to return with a professional recommendation and easy rebooking process. This includes how often they should receive massage, benefits of regular massage, and a piece of self-care they can incorporate between sessions.
The customer service experience that taught me the most about how to treat my own clients is …
Eric Stephenson: Ordering from Zappos. They are a way-cool customer service company disguised as an online clothing retailer. They masterfully developed rapport by listening to my needs, mirroring back what they heard me say, and then recommended the perfect product.
The technology tool that has benefited my practice the most is …
Eric Stephenson: Social media, and Facebook specifically. When you are clear about who you are in the world, what you have to offer, and how that benefits others, you can broadcast the message to a large audience for free, over and over again.
My marketing advice for therapists is …
Eric Stephenson: Focus on creating "highly satisfied" clients, and they will do a large part of the work for you. They are twice as likely to return to your business and three times as likely to recommend you than the merely "satisfied" client.
This blog was created from Massage & Bodywork's July/August 2017 Business Side column "Advice from the Pros."