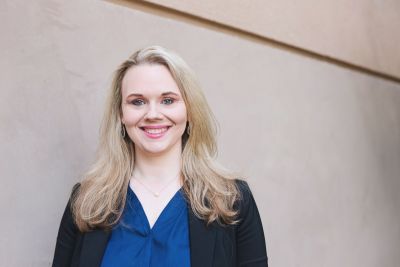 The ABMP Member Profiles we showcase in Massage & Bodywork magazine give our members a chance to get to know their therapist colleagues on a deeper level. However, due to space constraints, we sometimes have to leave out interesting details of a member's story.
Here are some outtakes from our November/December 2017 ABMP Member Profile for Ashley Allday.
What did you do before massage therapy?
A: I worked at a veterinary clinic from age 16 to 19 and then worked at a restaurant while I was going through Massage School.
What has been your most rewarding professional experience?
A: A lady patron was in severe pain one day. I was able to help alleviate her pain. The next trip they made was solely for her to get a massage from me, not for him or her to gamble.
Our work, no matter if in a clinic, spa, or casino, is to always provide exceptional massage and help those in pain.
What do you like to do in your free time outside of massage?
A: I enjoy hiking, reading, listening to music, and seeing friends and family.
What sets you or your practice apart from other therapists/practices?
A: I'm able to educate clients about the benefits of massage and I have the potential to provide massage to people that have never received massage before.
What have been the keys to your success as a therapist?
A: Learning from solid therapists and not being afraid to take a leap of faith for job opportunities.
What advice do you have for new therapists just starting out?
A: Always watch body mechanics, learn from as many fellow therapists as possible, and try different avenues of massage, always expanding knowledge.