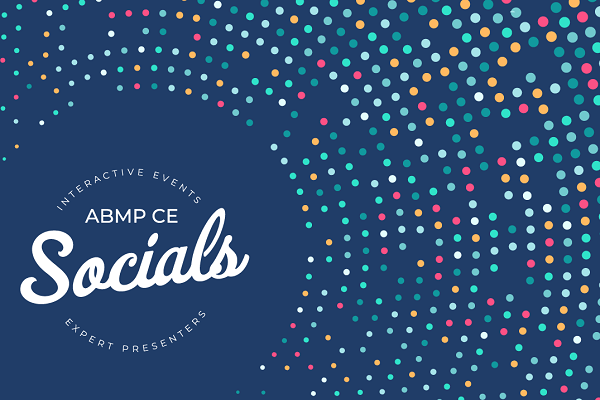 Join us Tuesday, August 29, 2023, for an exciting live ABMP CE Socials event with Ruth Werner! Connect and engage with your massage and bodywork community, pathology expert Ruth Werner, and ABMP as you learn and earn CE.
This event—including 1.5 CE hours—is free for everyone in the profession!
Date and Time
Tuesday, August 29, 2023, from noon to 2:00 p.m. Mountain Time
Event starts at 11 a.m. PDT | noon MDT | 1 p.m. CDT | 2 p.m. EDT.
Course Information
"Hygiene: Critical Updates for Massage Therapists"
Ruth Werner | 1.5 CE hours
Join pathology expert Ruth Werner as she reviews standard and universal precautions, teaches improved practices—including sanitation and air quality—and takes an in-depth look at pathogens. Update your knowledge on how to create a safe and healthy practice!
Schedule
Noon–1:30 p.m. MDT: CE course with typed instructor Q&A chat
1:30 p.m.–2:00 p.m. MDT: Live Q&A with ABMP's Kristin Coverly and Ruth Werner
Register Today! https://www.abmp.com/ce-socials