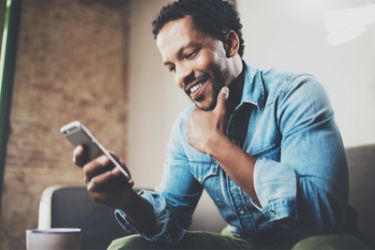 This guest post was written by Attiya Abdulghany, digital marketing consultant and CMO of Artichoke.
The internet is a grand, wide place with many nooks and crannies. And, unless you're entrenched in it on a daily basis like I am, it's very easy to find yourself lost, overwhelmed and ready to give up when on the hunt for helpful new tools. Is this product really high-quality? Is it easy to use? How will it actually benefit me?
Here are just some of our all-time favorite marketing tools online today, designed to make a big splash for small businesses without breaking the budget.
What it's great for: Email marketing, including newsletters, promotions, or any other mass email you want to send to your client database.
Price: Free for up to 2,000 email contacts, then pricing starts at just $20/month.
Why I love it: With pre-built email templates, a really easy-to-use interface, and a super fun brand to top it all off, it's no wonder Mailchimp is the favorite email provider among small businesses. Plus, most businesses can send up to 12,000 emails per month for free.
What it's great for: Finding a freelancer for just $5, whether you need a hand designing a new logo or flyer, creating a short video for your website, or need to hire a virtual assistant.
Price: Varies, but most jobs start at around $5 each.
Why I love it: Fiverr is the perfect resource for those with big dreams and not such a big budget. Founded under the concept that getting help shouldn't cost a lot of cash, Fiverr gets you access to qualified freelancers (with profiles you can browse) that can accomplish a variety of tasks for just $5. Massage therapy practices can find graphic designers, website programmers, writers, social media specialists, and even virtual assistants for just $5.
What it's great for: Cloud storage for all your documents—and an easy replacement for the costly Microsoft Office. Plus, Google Forms are an excellent resource for intake forms.
Price: Free for up to 15GB of storage. Google Docs, Sheets, Slides, and Forms are also free.
Why I love it: If you're constantly losing files on your computer and looking for a centralized, secure, web-based place for all your documents, spreadsheets, etc., look no further. Backed by rock-solid security, all you need is a Gmail address to get started. Plus, web-based documents make it easy to share and collaborate among freelancers, customers, and teams. I love Google Forms for intake forms, which you can even customize to match the colors of your brand.
What it's great for: Sprucing up your studio with new decorations, bonus gifts for clients, and all the other stuff you didn't know you needed.
Price: Varies.
Why I love it: Maybe not such a secret, but most folks use Amazon for the regular needs of their personal lives without realizing it's also an awesome tool for business. Amazon's Deal of the Day is a great way to get deep discounts on things you already need for your business, and maybe a few things you didn't realize you needed. Get discounts on antibacterial wipes, aromatherapy oils, small gifts to please your best customers, sheets, towels, and a whole lot more.
What it's great for: Online booking, automated appointment reminders, financial tools, and more.
Price: Free for 30 days, then $9.99/month with your ABMP member benefit.
Why I love it: Call it shameless self-promotion, but the Artichoke for ABMP members all-in-one business platform was designed just for massage businesses. Featuring a wealth of robust tools at a very affordable price point, Artichoke is easy to use and takes the headache out of managing your small business so you can spend more time doing what you love and less of what you don't.
Attiya Abdulghany is a seasoned digital marketing consultant and CMO of Artichoke, the all-in-one business platform for appointment-based businesses. Learn more here: www.getartichoke.com.