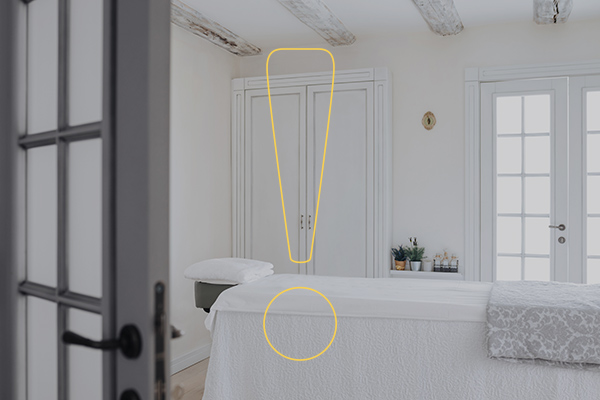 Massage therapist Joyce Gauthier would tell us that practitioner safety is something we don't talk enough about in this profession.
Unfortunately, massage therapists are put at risk every day by the predators and solicitors who confuse them with sex workers. That's why having the right protocols in place for keeping your massage or bodywork practice safe is critically important, Gauthier says, and should include everything from client screening to planning an escape route to "trusting your gut."
Gauthier outlines these tools and protocols in her article, "10 Steps to Secure Your Practice," which ran in the July-August 2021 issue of Massage & Bodywork. Give it a read today, and then download the "10 Step Checklist to Protect You and Your Practice" that we've created specifically for massage practitioners.
ABMP recently partnered with Gauthier, founder of RespectMassage.com, to bring you a new RespectMassage.com website and to carry on its mission: to educate and empower massage therapists to spot and deter inappropriate client behavior. The partnership between ABMP and Gauthier means ABMP will continue the RespectMassage.com effort, bringing in voices from across the profession to continue to educate and empower massage therapists and deter solicitors so the profession we all love can move past the stigma created by unsavory and illegal actors.
Explore all the resources RespectMassage.com has to offer and get started protecting your practice today!
Related: