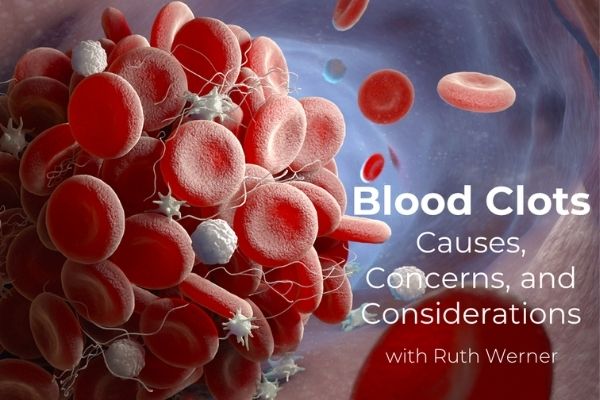 ABMP is excited to announce that we have added a new CE course for massage therapists and bodyworkers to the ABMP Education Center (www.abmp.com/learn). The course is called "Blood Clots: Causes, Concerns, and Considerations" with Ruth Werner and was featured as the August 2021 ABMP CE Socials event. This course is included with ABMP membership or is available for purchase to nonmembers.
The Course
This interactive conversation covers the pathophysiology of thrombosis, with an emphasis on practical applications in clinical decision-making. Blood clots affect hundreds of thousands of patients each year. Can you afford to miss this class? Join Ruth Werner for this "blood-curdling" discussion. Learn More
Course Outline
Blood clot definitions (DVT, thrombi, emboli)
Pathophysiology of arterial and venous clots
Conventional treatment options
What the research says
Blood clot Q&A
The Event
ABMP CE Socials are an interactive experience that provides an opportunity to connect and engage with your massage and bodywork community, experts in the field, and ABMP as you learn and earn CE! You join us live in our virtual classroom to interact with course instructors and learn valuable new tools for your practice. Registration includes live event access, your CE certificate, and ongoing access to the course in the ABMP Education Center.
Upcoming Events
Our next event, ABMP CE Summit, takes place on October 26 & 27! This online education conference focuses on essential tools for the upper body on day one and the lower body on day two. Learn from experts in the field like David Lobenstine, Erik Dalton, Allison Denney, and more! Learn more and save your spot by registering at abmp.com/summit.