This online education conference focuses on essential tools for the upper body on day one and the lower body on day two. Don't miss this opportunity to interact with the course instructors live online, learn tools to help your practice, and connect with your massage and bodywork community! Learn more and save your spot by registering at abmp.com/summit.
Related Courses—September's CE Highlights
Check out these popular video-based CE courses from our 2020 ABMP CE Summit: Connection. Education. Inspiration. in the ABMP Education Center to prepare for our upcoming 2021 ABMP CE Summit event! These course instructors are scheduled to present again this year, so don't miss your opportunity to connect with them live!
A Detailed Approach to General Neck Pain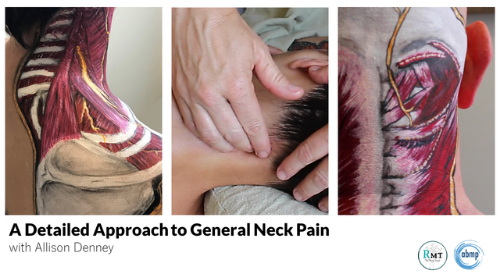 The neck is home to a lot of moving parts and a host of frustrating dysfunctions, but perhaps the most frustrating of all is the general neck pain that accompanies the stressors of life. The most common complaint from clients is the neck pain that seems to have an elusive onset and no resolve. Join Allison Denney for this fun-filled course including muscles painted on the client's body, her favorite neck techniques, and approaches that work to alleviate clients' pain.
*Don't miss Allison Denney present her new CE course, "The Knee: A Global Approach," at the 2021 ABMP CE Summit.
Plantar Foot Pain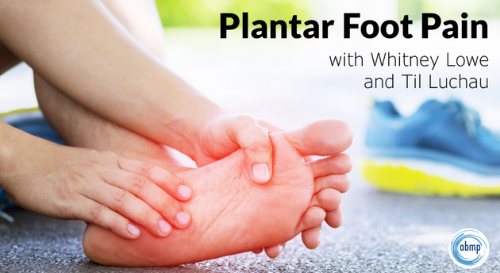 Pain in the sole of the foot can be a vexing issue for massage and bodywork practitioners. Join Til Luchau and Whitney Lowe as they share current insights about relevant anatomy, research, mechanisms, assessment, strategies, and hands-on techniques for effective work with the very common condition of plantar foot pain.
*Don't miss Whitney Lowe and Til Luchau present their new CE course, "Thinking About Thinking: Critical Thinking Explored," with Cal Cates, Ericka Clinton, and Ruth Werner at the 2021 ABMP CE Summit!
Check out more courses in our CE Center:
See last year's full lineup and find direct links to the presentations here or view other CE courses in our ABMP Education Center at abmp.com/learn. 200+ CE hours are included with ABMP membership and available for purchase by nonmembers, and ABMP Certified members get even more with 600+ free CE hours.