Cupping with Movement for Upper-Body Conditions
with Paul Kohlmeier
Course Date/Time: Tuesday, October 26, 11:45 a.m. – 1:00 p.m. Mountain Time
Course Description: Discover cupping therapy applied like you may not have seen it before! Learn the fundamental concepts, general techniques, and expected results of cupping with movement for upper-body conditions. Learn massage cupping techniques with active range of motion, passive range of motion, and complex movement to address common client conditions. This course assumes you have taken a basic cupping class, are familiar with safety and disinfection, and are ready for some new techniques.
CE Hours: 1
Presenter Bio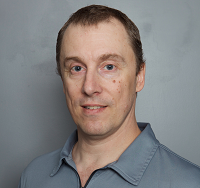 Event Information
This online education conference focuses on essential tools for the upper body on day one and the lower body on day two. Don't miss this opportunity to interact with the course instructors live online, learn tools to help your practice, and connect with your massage and bodywork community! This event—including 6 hours of CE—is free for ABMP members and just $99 for nonmembers!
Your event registration gives you access to all of the presentations and course replays after the event.