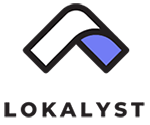 Get Found on Google
Lokalyst gets your massage practice found on Google! As a trusted Google Agency and ABMP partner, Lokalyst AI helps massage therapists get their businesses found through Google My Business. Our local SEO solution, Lokalyst Pro, includes everything your business needs to get found on Google: full-listing optimization, services build-out, keyword implementation, four Google posts per month, four photo uploads per month, profile analytics, spam fighting, and priority support.
Curious how you currently rank on Google?
As an ABMP member, you're eligible to receive a free Google Grade—an in-depth analysis of where your business currently ranks on Google. Book a demo with the sales team to learn how Lokalyst AI gets your business found on Google! Click here to learn more.
Win 3 Months of Lokalyst Pro for FREE
Lokalyst is offering ABMP CE Socials attendees the opportunity to win 3 months of Lokalyst Pro for FREE—a $375 value. To be entered into the giveaway, you must register to our next ABMP CE Socials event: "Blood Clots: Causes, Concerns, and Considerations" with Ruth Werner. The event will be held on Wednesday, August 25, 2021, at 10:00 a.m. – 11:30 a.m. Mountain Time and will be available for a replay. These interactive experiences are free for ABMP members and $15 for nonmembers. Registration includes live event access, your CE certificate, and ongoing access to the course in the ABMP Education Center.
This interactive conversation covers the pathophysiology of thrombosis, with an emphasis on practical applications in clinical decision-making. Blood clots affect hundreds of thousands of patients each year. Can you afford to miss this class? Join Ruth Werner, author of A Massage Therapist's Guide to Pathology, for this "blood curdling" discussion.
Once registered for the event, you'll be directed to a new page where you can sign up for the giveaway on the Lokalyst website!