Fascia: Updating our Hands-On Approach
Course Date/Time: Monday, March 21, 1:15 p.m. – 2:15 p.m. MDT (Live Q&A 2:15 p.m. – 2:30 p.m.)
Course Description: Learn about the properties of fascia and hands-on techniques for working with fascia in the leg. Join Til Luchau and Whitney Lowe for this engaging course that explores the composition and roles of fascia and collagen and demonstrates several myofascial hands-on techniques focused on the fascia in the leg and the sartorius, gracilis, semitendinosus, and pes anserinus muscles.
CE Hours: 1
Instructor Bios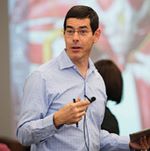 Whitney Lowe is a contributing author to several books and his articles appear regularly in professional journals and magazines. In 1994, he founded the Academy of Clinical Massage to provide massage therapists the necessary advanced education for treating orthopedic soft-tissue disorders. He currently directs one of the profession's most comprehensive online training programs in science-based rehabilitative massage. Learn more at academyofclinicalmassage.com.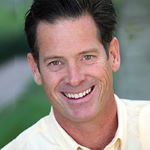 Til Luchau is the author of the Advanced Myofascial Techniques series of books and trainings and the lead instructor at Advanced-Trainings.com. A Certified Advanced Rolfer, Luchau was on the faculty of the Dr. Ida Rolf Institute for 20 years, and his regular Myofascial Techniques and Somatic Edge columns have been featured in Massage & Bodywork magazine since 2009.
ABMP CE Summit Event Information
Connect and engage with your massage and bodywork community and experts in the field as you learn and earn CE! This online conference focuses on fascia and takes learners on a journey from understanding fascia—what it looks like, its role in the body, and different types—to working with it using multiple modalities and techniques. Don't miss this opportunity to interact with the course instructors and connect with your massage and bodywork community as you learn about fascia! This event—including 4 hours of CE—is free for everyone in the profession!