Manual Lymphatic Drainage: Basic Techniques for the Neck and Face
Course Date/Time: Tuesday, October 25, 1:30 p.m. – 2:30 p.m. Mountain (Live Q&A 2:30-2:45)
Course Description: Gain an understanding of manual lymphatic drainage (MLD) movements and the location of important lymphatic structures as you watch Nicola McGill's dynamic demonstration of three MLD techniques and MLD sequences for the neck and face. Learn about this important modality that, when provided effectively, can support and enhance the movement of lymph fluid through the lymphatic vessels and eventually back to the cardiovascular system.
CE Hours: 1
Instructor Bio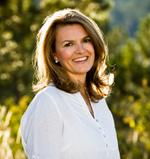 Nicola McGill
Nicola McGill, LLSA, LMT, BCTMB, CLT-LANA, has over 25 years of experience in the field of massage and bodywork both in the US and the UK. She is a Manual Lymphatic Drainage (MLD) Certification Program instructor for Klose Training and Consulting. In her clinical practice, Nicola utilizes her skills as an aromatherapist, massage therapist, and MLD practitioner to treat a wide range of chronic and acute medical conditions including those related to the respiratory, digestive, musculo-skeletal, nervous, and reproductive systems. She is an oncology massage and lymphedema therapist at Boulder Community Hospital and a team member of the Boulder Cancer Survivorship Program at Avanti Therapy, where she provides lymphedema education and restorative and comfort-oriented bodywork treatments for individuals who are undergoing or have completed treatments for a cancer diagnosis. Learn more at www.nicolamcgill.com and www.klosetraining.com.
ABMP CE Summit Event Information
This online conference focuses on lymph and includes an in-depth look at the anatomy, function, and pathologies of the lymphatic system as well as an introduction to the manual lymphatic drainage (MLD) modality and MLD techniques for the neck and face.
Don't miss this opportunity to interact with course instructors and connect with your massage and bodywork community as you learn about lymph!
This event—including 3 hours of CE—is free for everyone in the profession.