A Combined Approach: Hands-On and Cupping Techniques for Neck Fascia
Course Date/Time: Monday, March 21, 2022, 2:45 p.m. – 3:45 p.m. MDT (Live Q&A 3:45 p.m. – 4:00 p.m.)
Course Description: Fascia is one of the most diverse, specialized, and fascinating tissues in the body. This complicated, highly variable, and seemingly magical stuff that wraps, insulates, and connects all the things inside of us can be especially tricky to navigate in the neck. In this dynamic course, Allison Denney and Dr. Joi Edwards team up to bring you a variety of techniques to work the fascia of the neck associated with three specific muscles: the sternocleidomastoid, levator scapulae, and scalene muscles. Learn hands-on techniques from Allison and myofascial decompression techniques using cupping therapy from Joi.
CE Hours: 1
Instructor Bios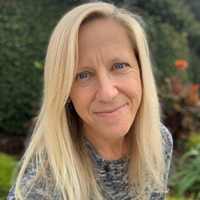 Allison Denney is a certified massage therapist and certified YouTuber. You can find her massage tutorials at YouTube.com/RebelMassage. She is also passionate about creating products that are kind, simple, and productive for therapists to use in their practices. Her products, along with access to her blog, podcast, and CE opportunities, can be found at rebelmassage.com. Listen to her podcast, The Rebel MT, on the ABMP Podcast Network.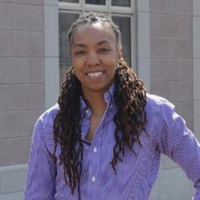 Dr. Joi Edwards is both a licensed massage therapist and a licensed physical therapist. She holds a bachelor's degree in parks and recreation, a doctorate degree in physical therapy, and a specialization in orthopedic manual therapy. She has extensive experience in the orthopedic field with both injuries and surgical conditions. She works full time as a physical therapist, owns her own continuing education company, Owlchemy Education, and successfully fuses the science of orthopedics with the art and intuition of massage, bridging both worlds together with the magic of silicone cups! Learn more at owlchemyeducation.com.
ABMP CE Summit Event information
Connect and engage with your massage and bodywork community and experts in the field as you learn and earn CE! This online conference focuses on fascia and takes learners on a journey from understanding fascia—what it looks like, its role in the body, and different types—to working with it using multiple modalities and techniques. Don't miss this opportunity to interact with the course instructors and connect with your massage and bodywork community as you learn about fascia! This event—including 4 hours of CE—is free for everyone in the profession!