Fascia Fundamentals: What Every Massage Therapist Needs to Know
Course Date/Time: Monday, March 21, 2022, 10:00 a.m. – 11:00 a.m. MDT (Live Q&A 11:00 a.m. – 11:15 a.m.)
Course Description: With fascia finding its way into the limelight in research, therapy, and popular health and fitness culture, it can be challenging to know exactly what to think about it, but fascia is definitely more than the latest shiny, new thing. Join Rachelle Clauson and David Lesondak as they reveal the many faces of fascia and replace fad with fact. Gain a better understanding of what fascia is, where it lives, and what it looks and feels like. Learn how fascia organizes the human body and how it behaves and misbehaves. Striking images, clear explanations, and specific examples will give you a strong fascia foundation from which to develop deeper understandings. Note: this course contains still images and video from human dissections.
CE Hours: 1
Instructor Bios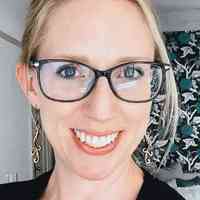 Rachelle Clauson, BS, BCTMB, is a board-certified massage therapist, owner of Flourish Bodywork in San Diego, California, and co-director of ANATOMYscapes, where she teaches gross anatomy workshops through a fascial system lens, designed for touch therapists. Rachelle serves on the Fascia Research Society's Fascial Net Plastination Project (FNPP) Committee and has worked as a volunteer in several roles since its inception in 2017. Rachelle co-produced Fascia in a NEW LIGHT: the Exhibition in Berlin at the FRC5, which debuted the world's first human fascia plastinates. She is a contributing author for Fascia, Function, and Medical Applications (CRC Press, 2021), The Myofascial System in Form and Movement (Handspring Publishing, 2022), and Massage & Bodywork magazine (September/October 2018). Learn more at anatomyscapes.com.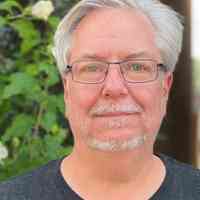 David Lesondak, BCSI, ATSI, FST, FFT, is an Allied Health Member in the Department of Family and Community Medicine at the University of Pittsburgh Medical Center (UPMC). He serves as the senior structural integrator and fascia specialist at UPMC's Center for Integrative Medicine. He serves on the Executive Committee of the International Consortium on Manual Therapies.
David is the author of the international best seller Fascia: What it is and Why it Matters, currently in nine languages. His follow-up book, as editor, Fascia, Function, and Medical Applications, was nominated for a 2021 British Medical Association award. In addition to contributing chapters to numerous other publications, he hosts the podcast BodyTalk with David Lesondak. Learn more at davidlesondak.com.
ABMP CE Summit Event Information
Connect and engage with your massage and bodywork community and experts in the field as you learn and earn CE! This online conference focuses on fascia and takes learners on a journey from understanding fascia—what it looks like, its role in the body, and different types—to working with it using multiple modalities and techniques. Don't miss this opportunity to interact with the course instructors and connect with your massage and bodywork community as you learn about fascia! This event—including 4 hours of CE—is free for everyone in the profession!