Thank you to our sponsors!
Connect with your massage community and leaders in the profession online at the 2022 ABMP CE Summit on October 25!
Event registration gives you access to all of the presentations, which are made possible in part thanks to the generosity of our partners and sponsors. These sponsors have provided exciting giveaways, education, and discounts below.
Enter to win amazing prizes from our sponsors!
* You must be registered for the 2022 ABMP CE Summit to be considered in the drawings. All entries must be received by the end of the ABMP CE Summit event on Tuesday, October 25. Winners will be notified by Monday, October 31.
---
Watch educational videos, learn more about our sponsors, and access ABMP Discounts!

About The Academy of Lymphatic Studies
The Academy of Lymphatic Studies (ACOLS) promotes the quality and integrity of continuing education to practitioners in the field of lymphedema and edema management. Manual lymphatic drainage helps to reduce edema of various genesis including post-traumatic and post-surgical edema. Highly skilled manual lymphatic drainage therapists are instrumental in supporting the healing process in patients recovering from oncology treatments, as well as cosmetic, reconstructive, and gender affirming surgery. ACOLS offers Manual Lymph Drainage (MLD) Certification and Complete Lymphedema Therapy Certification courses in both in-person and hybrid options. Our advanced course options include Management of Post Plastic Surgery Procedures and Oncology Considerations for MLD (coming in 2023). With over 160 annual course offerings all over the country, students can find the right course for them.
Web: www.acols.com
Facebook: facebook.com/AcademyofLymphaticStudies
LinkedIn: linkedin.com/company/academy-of-lymphatic-studies-llc
Instagram: instagram.com/lymphaticstudies
Email: admissions@acols.com

About Earthlite
Founded in 1973, Earthlite has been the pre-eminent sustainable manufacturer of health and wellness equipment. With its FDA registered facility in Vista, California, Earthlite manufactures allied health equipment and supplies to a large array of medical, wellness, and spa facilities and practitioners. For more information, please visit www.earthlite.com
Discount: ABMP members receive 20% off on all Earthlite products, plus free shipping on orders over $75 and a flat rate of $325 on large lift tables. Log on to your ABMP account to access your discount!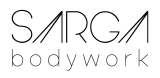 About Sarga
Sarga Bodywork is a barefoot massage method that employs the use of a fabric strap fastened to a massage table to deliver therapeutic myofascial and deep tissue techniques. This length of fabric is used by practitioners for stability and to add tensional and gravitational force to specific manual therapy methods. These methods, applied with the broad contact surfaces of the feet, facilitate less restriction and more ease and relaxation in recipients' bodies.
---
Scroll down to find special ABMP discount offers!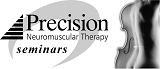 About Precision Neuromuscular Therapy (PNMT)
Therapists who are drawn to Precision Neuromuscular Therapy are problem-solvers who want to learn new approaches, but also understand the "why" behind the "what." This desire resonates with our emphasis on the problem-solving process, rather than the teaching of a singular technique or approach. Led by founder Douglas Nelson, each PNMT instructor is a busy clinician with decades of practical experience. We have taught hundreds of hands-on live seminars for more than twenty years, emphasizing precise palpation and assessment skills. PNMT online courses are another rich source of discovery and deeper understanding. Also available is a video resource library (PNMT Portal) with hundreds of videos of treatment, assessment, pathology, and practice pearls.
Discount: ABMP CE Summit attendees are eligible for a 20% discount on a PNMT Portal Subscription, giving you access to a library of more than 300 PNMT videos. Use code LYMPH at checkout.

About The NOW Massage
The NOW is designed as a refuge to help you disconnect from the outside world and reconnect within. We restore with touch and believe in the healing properties of massage therapy. We are looking for team members who are passionate about wellness and understand the benefits of self-care. Our commitment to quality services starts with hiring the best massage therapists, managers, and experience guides.

About Northwest School of Animal Massage (NWSAM)
The Northwest School of Animal Massage was founded in 2001 to meet the growing demand for approved training programs in animal massage. NWSAM was founded on three guiding principles: To foster compassion for the animals To support a higher standard of practice within our industry To nurture the continued growth of our student body NWSAM offers training in animal massage, acupressure, and aromatic science, as well as our exclusive training in Manual Ligament Therapy for Animals. Each of our faculty members brings their unique experience and expertise to the classroom and our online community. When you join the NWSAM family, you become part of a group dedicated to serving the animal, the practitioner, and the profession. At NWSAM, the "Future is in Your Hands."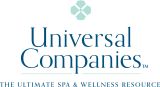 About Universal Companies
Universal Companies is one of the best partners a massage professional can have. With 40 years of experience to draw from, our industry experts and licensed pros are committed to being your strongest support. We pride ourselves on a selection of products, tools, and equipment that make us a one-stop shop. Pros (like you) have voted Universal Companies the Favorite Distributor of the Year for the past 17 years straight, proving our commitment not only to businesses but the individual practitioner as well.
Our website offers all the products that pros need, as well as education, CEU training, protocols, and marketing support. You can become the business and spa professional you dream of being. Visit us at universalcompanies.com.