Thank you to our sponsors!
Connect with your massage community and leaders in the profession online at the 2022 ABMP CE Summit on March 21!
Event registration gives you access to all of the presentations, which are made possible in part thanks to the generosity of our partners and sponsors. These sponsors have provided exciting giveaways, education, and discounts below.
Enter to win amazing prizes from our sponsors!
* You must be registered for the 2022 ABMP CE Summit to be considered in the drawings. All entries must be received by the end of the ABMP CE Summit event on Monday, March 21. Winners will be notified by Friday, March 25.
Massage Heights: Self-care bundle of bath salts, linen spray, massage roller, and Yeti coffee mug (retail value $150)
Heights at Home products are created exclusively for Massage Heights and feature therapeutic grade ingredients and aromatherapy. We also feature wonderful products and tools to enhance homecare wellness routines. Enjoy this gift of soothing bath salts, specially formulated linen spray, a self-care massage roller and a Yeti Rambler coffee mug.
Enter to Win Prize | Learn More
Northwest School of Animal Massage: Bundle of 3 books/1 video/$150 Tuition Voucher (value over $200)
LEARN. MORE. WITH NWSAM. ($150 tuition voucher plus bundle of 3 books/1 downloadable video, winner can select canine or equine). Register to win!
Enter to Win Prize | Learn More
Aston Kinetics: Aston® Postural Assessment 101 online class, 12 CE's (value $295)
This 2-day course will introduce you to the Aston® Paradigm of seeing the three-dimensionality of the body. Accurately assessing the client's postural alignment is essential in identifying why body symptoms occur. These observational skills put a foundation in place for problem-solving skills in movement, bodywork, and exercise applications.
Enter to Win Prize | Learn More
RAD Roller: RAD Mobility online course plus Point Release Kit (value $294)
Go at your own pace completing RAD Mobility 1 Online while using your new Point Release Kit, which includes tools varying in size and density to fit the many nooks and crannies of the body. RAD Mobility 1 offers you the latest research in self myofascial release, mobility, and recovery methods. Taking care of yourself, offering clients what they need, and staying on top of the latest research is paramount to remain in the field for years to come.
Enter to Win Prize | Learn More
Plus, ABMP members, log into your ABMP account to access your discount code!
Handspring Publishing: Myofascial Induction™: An Anatomical Approach to the Treatment of Fascial Dysfunction, Volume 1: The Upper Body by Andrzej Pilat. (Value $130)
Volume 1 offers a comprehensive analysis of fascia as a complex biological system and then dives into the wide range of manual therapeutic procedures which can be selected and used to build up the MIT treatments. These processes are explained in detail and are richly illustrated, in full-color, with diagrams, and photographs.
Enter to Win Prize | Learn More
Dr Ida Rolf Institute: 2-years' worth of Structure, Function, Integration Journal (all 2021 and 2022 editions*), plus two original books: Ida Rolf Talks about Rolfing and Physical Reality and Remembering Ida Rolf. (Value $200).
* Structure, Function, Integration is an SI focused journal that publishes 3 times per year.
Enter to Win Prize | Learn More
Universal Companies: Massage Therapist's Fascia Toolkit (retail value $180+)!
All the tools you need for fascia work including Theratools' heat pack, trigger point, and scraping tool; Rejuvenates disinfectant; lotion holster and disposable head rest covers; Pure-ssage cocoa butter and lotion; tote bag; Bellabaci Sports kit; and Fomentek Hydrotherapy home care bags.
Enter to Win Prize | Learn More
---
Watch educational videos, learn more about our sponsors, and access ABMP Discounts!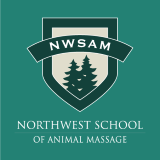 About Northwest School of Animal Massage (NWSAM): The Northwest School of Animal Massage was founded in 2001 in Seattle, WA. Today, NWSAM welcomes students from around the world at our multiple campuses for programs in massage, acupressure, and aromatic sciences for animals. Our team of educators are successful practitioners who love to share their expertise with the next generation. Learn More at NWSAM.com, where all students are honored students, and the "Future is In Your Hands."
---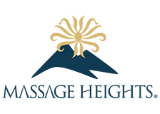 About Massage Heights: Massage Heights is a family-owned, membership-based therapeutic services franchise company that provides members and guests convenient, professional, affordable resort-quality massage and facial services that help people achieve a balanced and healthy lifestyle, in an upscale Retreat environment. Regular massage and skin therapy services help people look and feel their best from the inside out by aiding in the reduction of stress, pain management and increased relaxation, all resulting in the ability to tackle daily life with a higher level of vitality and positivity, truly elevating the everyday.
---
Scroll down to find special ABMP discount offers!

About Aston Kinetics: At Aston® Kinetics, we help therapists assist their clients by continuing their education, fine-tuning their skills, and applying movement and bodywork techniques. We train professionals in unique strategies to see the human body, assess movements and postural alignment, and give the professionals a foundation to better help their clients/patients to find practical solutions. Since 1970, Judith Aston has led the effort to see the body in a new, dynamic way. Our courses are open to movement specialists, dance and sports coaches, bodyworkers, massage therapists, and anyone who is interested in learning new ways to assist their clients and students. We offer introductory courses, foundation courses, certification trainings, and advanced level techniques.
---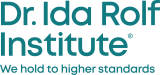 About Dr Ida Rolf Institute: The Dr. Ida Rolf Institute® (DIRI) is a global leader in optimizing human structure and function through our proprietary method of Rolfing® Structural Integration. It is our mission to provide high quality education and promote research to advance Rolfing® Structural Integration and Rolf Movement® Integration, visioning a world in which this is an integral part of health and well-being. DIRI is the only school worldwide that trains and certifies Rolfers® and Rolf Movement® Practitioners, and Rolfers are the only professionals who can provide Rolfing Structural Integration to the public. To learn more, please visit rolf.org or call (303) 449-5903.
---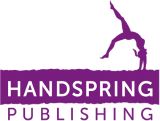 About Handspring Publishing: Handspring Publishing specializes in professional-level books for massage therapists, osteopaths, yoga and Pilates teachers, physiotherapists, and other professionals who use touch or movement to help patients achieve wellness.
Handspring Publishing's books are written and produced to serve the professional and educational needs of health and medical professionals, musculoskeletal therapists, and movement teachers; including just published Myofascial Induction™: An Anatomical Approach to the Treatment of Fascial Dysfunction, Volume 1: The Upper Body by Andrzej Pilat.
Handspring's books combine attractive and accessible presentations with an evidence-based approach to writing, including referencing the latest research findings. Authors are drawn from the ranks of highly respected teachers and experts in their area of specialization, including: David Lobenstine, MaryBetts Sinclair, Janet Penny, Rebecca Sturgeon, Carole Osborne, Michele Kolakowski, Ann Baldwin, and other recent guests on the ABMP Podcast.
ABMP Discount offer! ABMP members save 20% off regular title list prices. Log onto ABMP.com with your membership information to access the code.
---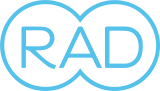 About RAD Roller: Making your life and business more successful and meaningful is why we're here. More and more therapists are working with clients experiencing chronic pain, and more and more clients are looking for professionals trained in how to use myofascial release tools and techniques in-session so clients can then use them on their own body.
Stay healthy and relevant in this field by effectively addressing clients' adhesions and chronic pain, while reducing wear and tear on your own body. Get certified on the how, where, when, and why in using the most anatomically designed tools and research-based education and myofascial release techniques all from the comfort of your own home with our fully online programs. Or learn with other pros in one of our in-person sessions.
ABMP Discount offer! ABMP members receive 30% off on your first order! Log onto ABMP.com with your membership information to access the code. Free shipping on orders over $25.
---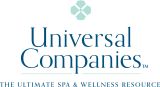 About Universal Companies: Universal Companies is one of the best partners a massage professional can have. With 40 years of experience to draw from, our industry experts and licensed pros are committed to being your strongest support. We pride ourselves on a selection of products, tools, and equipment that make us a one-stop shop. Pros (like you) have voted Universal Companies the Favorite Distributor of the Year for the past 17 years straight, proving our commitment not only to businesses but the individual practitioner as well.
Our website offers all the products that pros need, as well as education, CEU training, protocols, and marketing support. You can become the business and spa professional you dream of being. Visit us at universalcompanies.com.