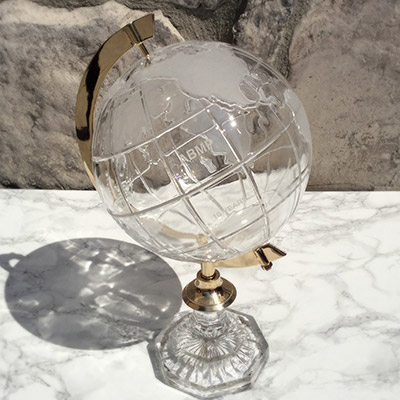 Associated Bodywork & Massage Professionals (ABMP) was honored at the 2018 World Massage Festival with the Association of the Decade Award in recognition of ABMP's continued contributions to the massage therapy profession.
ABMP President Les Sweeney accepted the award on behalf of ABMP at the festival, which took place August 6–9, 2018, in Las Vegas.
In his acceptance remarks, Sweeney said ABMP is honored to be recognized and it pledges to continue its mission to help support the massage therapy profession and work for its members.
Allissa Haines and Michael Reynolds of Massage Business Blueprint were also at the festival, and recorded a podcast episode from the ABMP booth on the exhibit floor. They also gave free business consultations to festival attendees. Listen to the episode or subscribe to the podcast at www.massagebusinessblueprint.com/podcast/e175-topics-world-massage-festival-2018, or on any podcast app you use.
Bonus! ABMP Certified members now save with Massage Business Blueprint! www.abmp.com/updates/benefits/abmp-certified-member-discount-massage-business-blueprint